Islami Jubo Andolon stages demo in Dhaka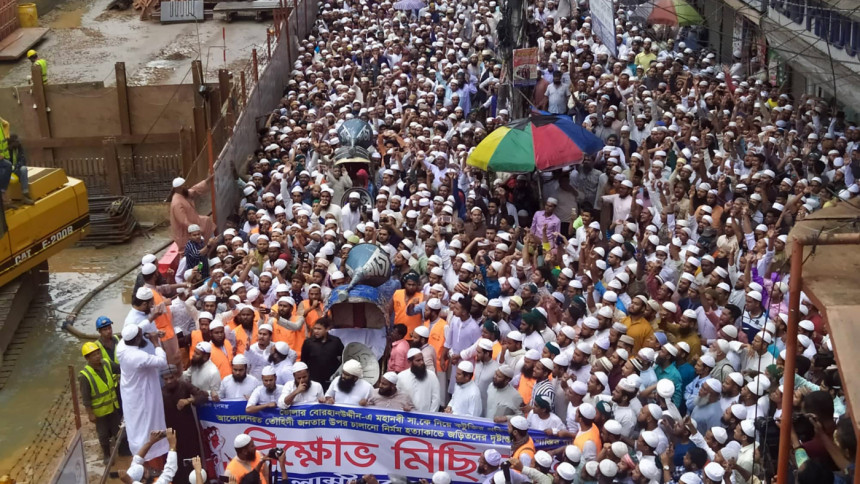 A religious platform today staged demonstration at Baitul Mukarram National Mosque premises in Dhaka protesting the deaths in Sunday's clash at Borhanuddin upazila of Bhola.
Several thousand activists under of Dhaka city unit Islami Jubo Andolon, an associate body of Islami Andolon Bangladesh gathered at the north gate of Baitul Mukarram National Mosque after Juma prayers.
They also staged demonstration there for around half an hour demanding punishment to the killers of four persons, who were killed in the clash between police and religious zealots in Borhanuddin of Bhola on Sunday, reports our staff correspondent from the spot.
They also demanded exemplary punishment of the people involved in hate conversation spread through Facebook and its messenger.
Later, they ended their demonstration through a procession in the nearby area.