Iftar gatherings that once were
Dhaka University's TSC deserted during Ramadan amid coronavirus shutdown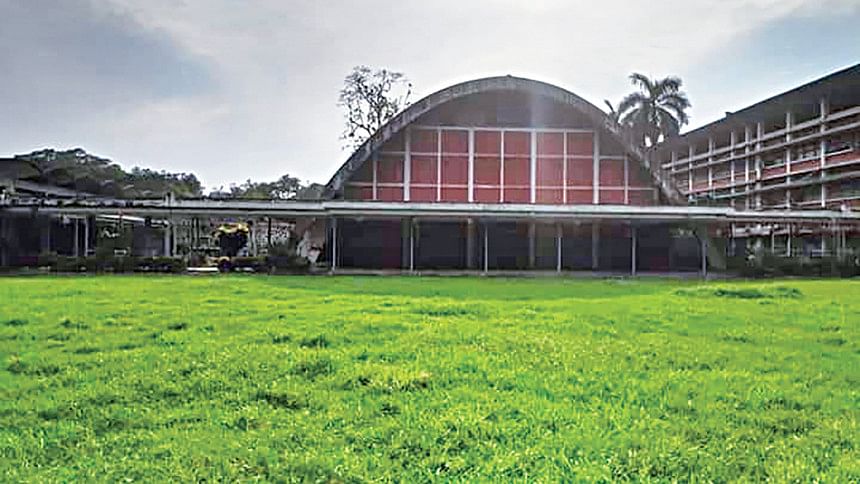 What was once one of the most happening, liveliest places in the city, full of youth, life, and culture, now remains almost deserted amid the nationwide shutdown. Dhaka University's Teacher-Student Centre (TSC) would be especially buzzing during Ramadan, as  students as well as visitors would gather there to have iftar with friends.
Just last year, it was a common scene to find diverse groups sitting in a circle, with traditional iftar items, or biryani packets in hand, waiting for the azaan with hundreds others around them.
Amid the coronavirus outbreak, DU authorities on March 16 suspended academic activities till March 28 and asked students to vacate the hall by March 20.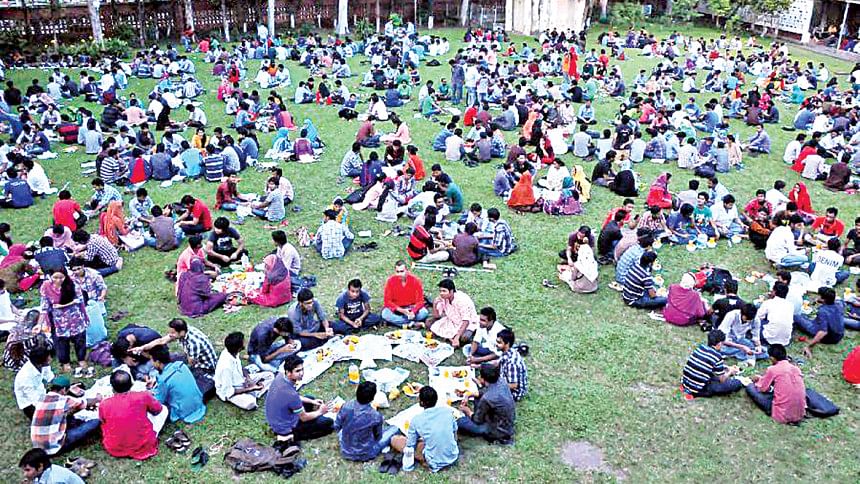 They later announced suspension of academic activities  for indefinite period.
Also, to contain further spread of the coronavirus, on April 23 this year, the Ministry of Religious Affairs passed a statement banning any form of gatherings during iftar.
Such directives have left one of the city's most happening iftar hubs empty.
"We used to gather at TSC half an hour prior to iftar no matter wherever we were throughout the day. It was a must. Shared so many moments of joy while bonding with friends over peyaju, beguni, jilapi and other iftar essentials. All I can do is reminisce these moments staying at home," said Jobol E Rahamat, a student of theatre and performance studies department.
Iftar has always been an occasion for old friends to reunite, and TSC used to bring together many former students of DU during Ramadan.
"The iftar we used to have together at TSC was very special. We did not have proper plates, so we would use old newspapers to hold the iftar items. I would go back for experience again and again after leaving the campus. Hopefully the shutdown will be lifted one day and I will sit with my friends to have iftar under the open sky at TSC," said Sonia Afrin Ishita, who graduated from the university two years ago.
Meanwhile traders, staff of dormitory canteens, food shops and tea stalls, who used to sell iftar items for this time of the year to make extra money, are facing severe crisis this year.
"I normally sell, but during Ramadan I would sell some iftar items too. This year I am not being to able run my regular business, let alone getting extra income," Swapan mama, a popular tea vendor at TSC area, told The Daily Star with a heavy heart.