Fire at Chalantika slum again
Over 100 shanties gutted, 2 injured
The fire broke out in Chalantika slum in Dhaka's Mirpur area around 4:15am, Lima Khanam, an official at Fire Service and Civil Defence control room, tells The Daily Star.
Fifteen units of fire fighters brought the fire under control around 5:45am, said Lima.
Parveen (35) a resident of the slum, was admitted to the burn unit of Dhaka Medical College Hospital (DMCH) with 90 per cent burn injuries, said sources at the hospital.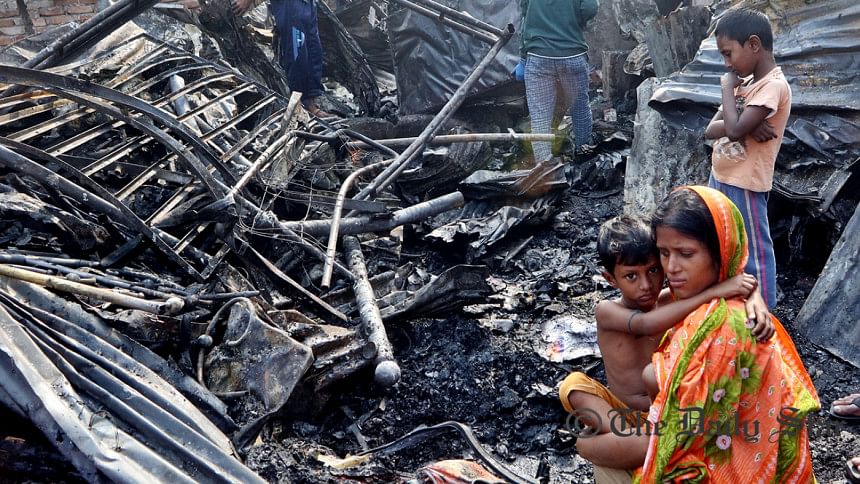 Meanwhile, a man named Shahidul, had his leg injured while trying to escape the fire, the official said. The victim was taken to a private hospital, she added.  
According to the locals, more than 100 shanties were gutted in the fire.
The fire fighters are yet to ascertain the losses.
However, the reason behind the blaze could not be known yet.
Earlier, on the night of August 16 last year, a massive fire broke out at the slum in Chalantika area, burning more than a thousand shanties to ashes.