Fire at plastic factory in Old Dhaka under control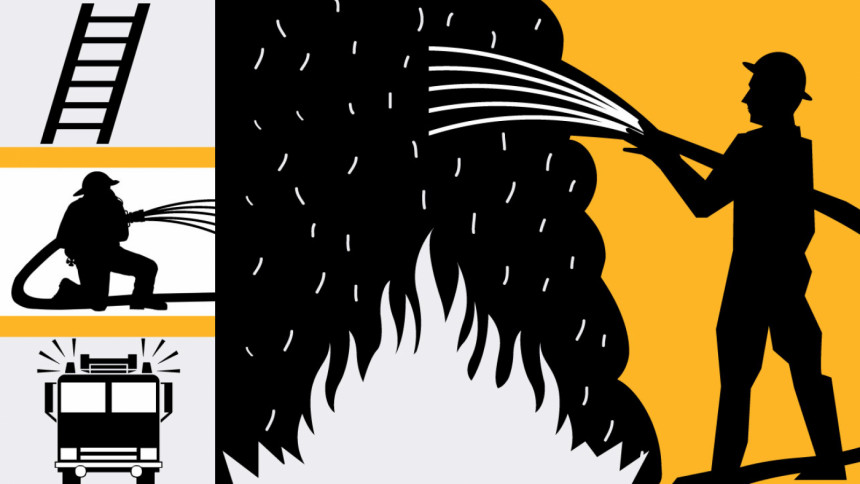 A fire that broke out at a plastic goods manufacturing factory in Lalbagh of Old Dhaka on Wednesday night has been brought under control.
The fire was brought under control at around 12:45pm, Babul Mia, on-duty officer at the Department of Fire Service and Civil Defence control room, told The Daily Star.
Earlier, the fire broke out at the factory that makes plastic utensils and toys at a single-storey tin-shed house in Postar Dhal area of Lalbagh around 10:40pm on Wednesday.
On information, 10 units of firefighters arrived there within 15 minutes, and six more units joined later, Babul Mia said.
The fire damaged parts of the factory, the official said.
The workers of the factory were on Eid leave, he also said. 
The origin of the fire or the extent of damage to the factory could not be ascertained immediately, Babul Mia added.
Locals said they heard blast of an electric transformer minutes before the fire broke out. That could be the origin of the fire, said Sohrab Hossain, officer-in-charge of Chawkbazar Police Station.
Firefighters were still working to completely douse the blaze and searching if anyone was trapped inside, the OC said.
Law enforcers also rushed there to ensure that the onlookers do not create any trouble for the firefighters.
No casualties were reported till filing of this report at 1:00am on Thursday.