Fear trumps family ties
Brothers deny cremation of Covid-19 victim in village; wife, children unable to say goodbye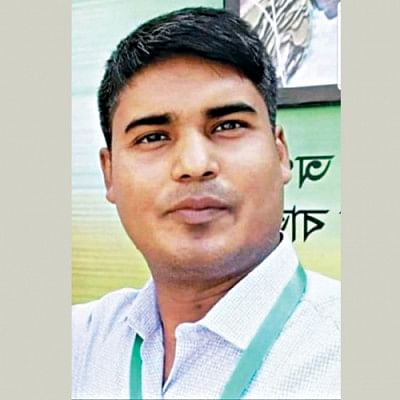 Sudhangshu Kumar Saha, a deputy commissioner of taxes, passed away from Covid-19 recently. Tragically, his cremation could not be completed at his village home, nor did his wife and children bid him farewell.
His brothers objected to have the funeral at their village, fearing contamination.
The officer was serving as a deputy commissioner at Dhaka's Tax Zone-3 and last attended office on May 14, said National Board of Revenue sources. After symptoms of covid-19 started showing, he got himself tested and the result came positive.
His wife and children also contracted the virus, and were all recovering at home.
However, the tax official's condition deteriorated and he had to be admitted to Dhaka Medical College Hospital's ICU.
Sudhangshu was a member of 27th batch of Bangladesh Civil Service, said NBR in a statement.
Sudhangshu's body could not be taken to his village in Sirajganj, where he was born and raised, said brother-in-law Gautam Saha.
"His brothers were unwilling. We then went to my village home (Sudhangshu's in-laws' home) in Tangail's upazila," he said.
"But even there, locals tried to stop us from entering. But the Upazila Nirbahi Officer intervened and we could arrange his cremation at our house," a grieving Gautam explained.
The tax officer's wife and children did not get a chance to say a final goodbye, as they are under home isolation.
"My sister and niece were compelled to stay at home since they too have been infected. They gave their samples for another test but we have not received the new reports yet," said Gautam.
Local law enforcers and a humanitarian organisation named "Quantum" carried out the funeral formalities of Sudhangshu.
NBR Chairman Abu Hena Md Rahmatul Muneem expressed condolences for Sudhangshu's family.