DU to fix longstanding problems at dormitories
Only students to be allowed to stay post-pandemic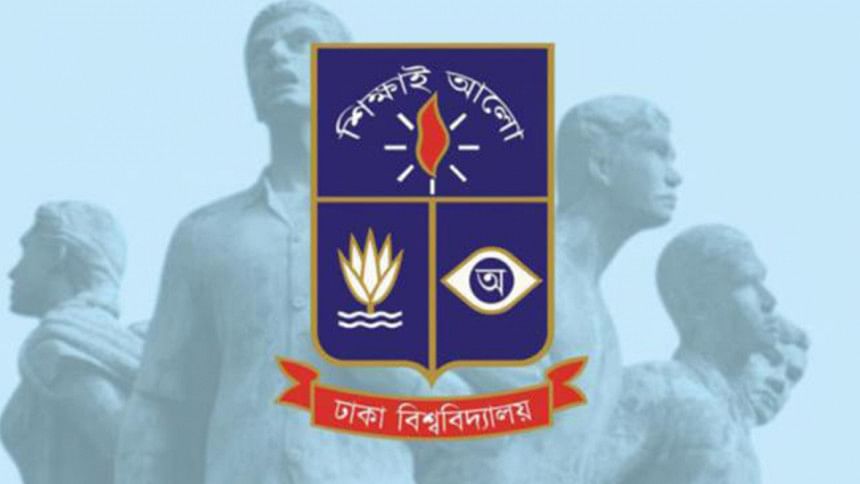 Dhaka University (DU) authorities on Tuesday decided to allow only "legal" students to stay at the dormitories once the university opens.
The decision was taken at a meeting of the provost committee organised to discuss the health risk of students in the post-coronavirus period and overall atmosphere of the dormitories, said a press release of the university.
"Only legal [those with formal studentship status] students will be allowed to stay at the halls as per the rules of dormitories. Those who do not have studentship cannot stay at the halls and they have to vacate within the time limit given by the authorities," reads the release.
A total of five decisions including this were  taken in a bid to reduce health risk of the students, improve the residential, educational and overall atmosphere of the dormitories, to resolve the "gono room" crisis, and renovate the dormitories.
The meeting also decided that no student can stay on the floors of any room and if necessary, they might share a room with another student following due procedure.
"Hall authorities will take measures to supply beds to the rooms where there aren't any," added the release citing the meeting.
Attendants of the meeting also opined that the  "gono room" culture will end if the aforementioned decisions can be implemented properly.
"But, cordial assistance from all the active students' organisations will be needed to stop the gono room culture and to prevent non-students from occupying the rooms," it added.
The university authorities will complete renovation and cleansing of the dormitories during the vacation.
DU authorities had earlier issued several notices asking non-students and outsiders to leave the halls, but to no effect.
On January 20 last year, authorities of every hall issued a notice asking non-students and outsiders to vacate the halls ahead of Ducsu polls. But the situation remained unchanged.
Later on October 9 that year, following the killing of Buet student Abrar Fahad, the university authorities again asked  the students to leave their dormitories within 15 days of publication of their master's  examination results.
Both dormitory and university authorities took no step to implement the decision and once again failed to evict those whose studentship had expired.
Chaired by DU Vice Chancellor Prof Akhtaruzzaman, Tuesday's meeting was attended by Pro VC (education) Prof Nasreen Ahmad, Pro VC (administration) Prof Muhammad Samad, Treasurer Prof Md Kamal Uddin and provosts of all the halls.