Crisis or not, Atiq looks to stand by Dhaka residents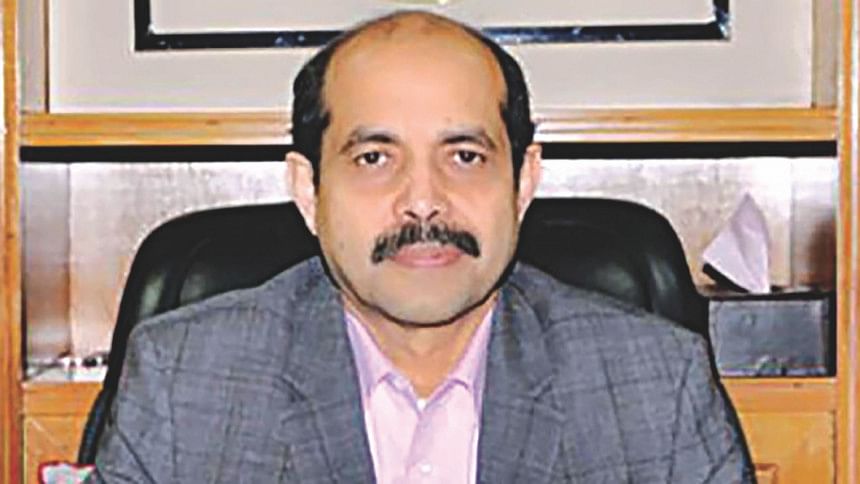 Mayor-elect Atiqul Islam of Dhaka North City Corporation hasn't taken over office yet, and the city is already undergoing a huge challenge in the form of a coronavirus outbreak. The Daily Star spoke to Atiqul recently about his work during the Covid-19 crisis, as well as plans for the city.
Reports say you've begun relief work for those in need on your own. How did you start this initiative?
Atiq: While DNCC is doing its part as an organisation, I thought I should also come forward individually. I called my 11 siblings and asked them to collaborate with me on the initiative.
Just the family's initiative would not be enough. Many individuals and organisations came forward to help us out. BDClean helped us package and distribute relief materials while maintaining social distancing and hygiene directives.
How many people have you reached so far?
Atiq: To start the work, I contacted people who were previously involved with ride-sharing apps. They are using their bikes to deliver relief.
We are distributing 5kg rice, 1kg lentil, two bars of soap, and 2kg potato. I am planning to distribute among 40,000 extreme poor people.
Our volunteers are reaching people in slums and other urban poor communities. There is an overwhelming demand for more relief goods. Until yesterday we delivered to 40,000 families in need, and this endeavor will continue as long as we have the resources available.
We have distributed relief among the Hijra community. Most recently we handed over 250 relief packages to Garo families in Dhaka.
How are you preparing the list of beneficiaries?
Atiq: BDClean along with some volunteers are preparing the list. Besides, we are getting requests for relief through Facebook, email and phone as well.
You have given a 38-point manifesto. Do you think you will be able to implement everything on there, or will work get delayed due to the Covid-19 outbreak?
Atiq: A lot of it depends on how the current situation plays out. I haven't promised anything impractical in my manifesto. I talked about setting up lights, solving water and sanitation problems, developing newly added wards and so on. But if there is crisis of fund, it will be difficult to implement. No one knows what the state of the country will be even in a month.
There have been complaints about mosquito infestation from multiple wards. How are you planning to tackle this amid the Covid-19 crisis?
Atiq: Before the coronavirus outbreak, we divided each ward into 10 sections and conducted anti-mosquito drives. Now there are mostly Culex mosquitoes in the city, but we always have to be cautious. Institutions like Wasa and Rajuk also have to work hand in hand with DNCC. We have to keep in mind that we don't harm the environment while getting rid of mosquitoes.
The season of Aedes mosquito is coming. I urge people to keep their houses and nearby areas clean. Solving the mosquito problem is indeed a big challenge, because workers who will give their time and effort into anti-mosquito drives are also in fear of infection during this outbreak. But still they are doing their job. We are monitoring the situation closely.
You are a former BGMEA president and a garments owner. What would you say on RMG factory owners not paying workers on time, as well as workers returning to Dhaka amid the shutdown to rejoin factories?
Atiq: After the coronavirus outbreak, I stopped all operations at my factory, and paid workers' dues. Workers give their labour for owners' business, and now it's time for owners to benefit their workers during the crisis. Only workers cannot be put at risk while owners stay within the safety of their homes.