CID arrests 15 Nigerians in Dhaka over Facebook scam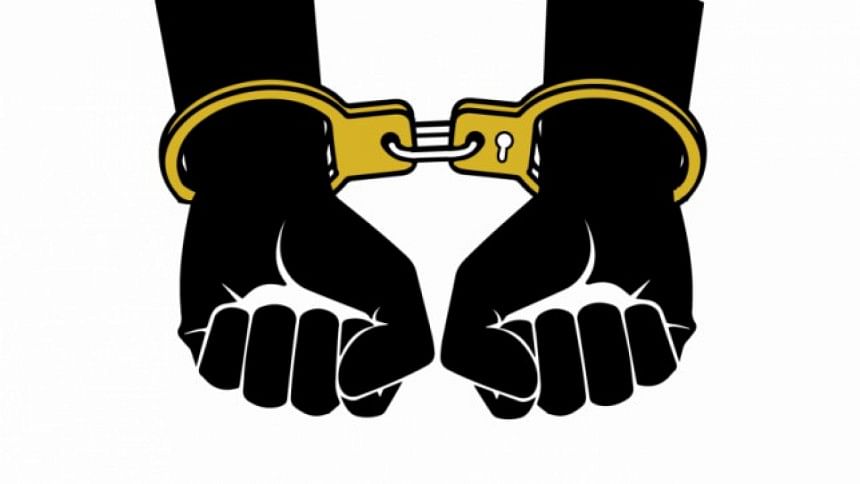 Criminal Investigation Department (CID) said they arrested 15 Nigerians from Dhaka's Pallabi area for their alleged involvement in embezzling money from people using a fake Facebook ID.
The Nigerian nationals swindle huge amounts from people luring them with promises of expensive gifts after developing a virtual friendship with fake Facebook ID of a female American army officer, said Sheikh Rezaul Haider, additional DIG of CID.
The CID team arrested them, aged between 30 and 50, from Pallabi yesterday, said Haider at a press briefing at CID headquarters in Malibagh today.
Nine laptops, 22 mobile phones, and five account diaries were recovered from their possessions, he said.
The CID started the drive to arrest them after they got a complaint from a victim named Farhad Hossain Talukdar after he deposited Tk 5.25 lakh to the gang through different bank accounts, the official said.    
The arrestees are Nzubechukwu Eugene Dara, 30, Chuawuma John Okechukwu, 40, Uchenna Damian Emesiani, 30, Chisom Anthonoy Ekwenze, 35, Simon Ifechukwude Okafor, 30, Henry Osita Okechukwu, 31, Ifeanyi Johnpaul Chinweze, 32, Okeke Peter, 32, Emeka Donatus, 48, Gozie Onyedo, 47, Peter Chika Akpu, 48, Obinna Sunday, 40, Nwanna Young, 34, Jeremiah Chukwudi Ezeobi, 34, and Stephen Ozioma Obiakoeze, 34.
The CID official said the arrestees, who are members of an international fraud gang, have swindled huge sums from many people in India, Malaysia, Singapore, Dubai, the Philippines, Indonesia and other countries. 
A case was filed against them with Pallabi Police Station under the Digital Security Act yesterday.