Bill placed at JS seeking higher compensation for air accident victims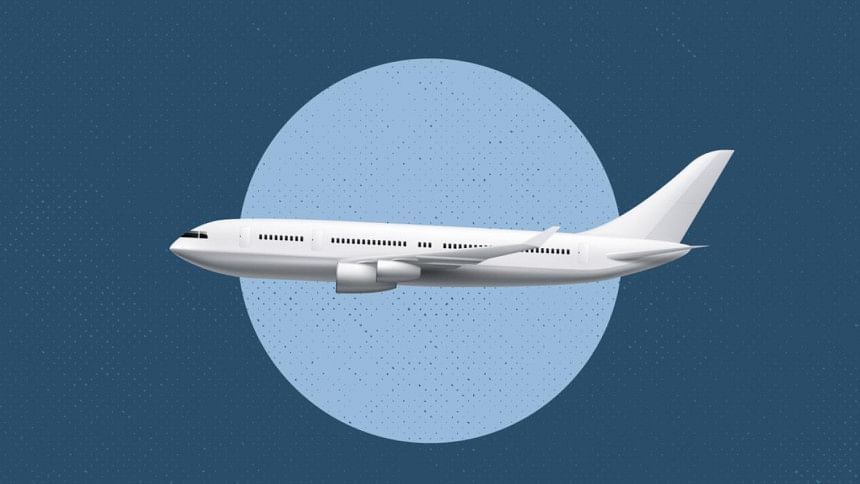 The "Air Transport (Montreal Convention 1999) Bill 2020" was placed in parliament yesterday, paving the way for the family of an air passenger to get some US $160,000 as compensation in case of death in airplane accident.
State Minister for Civil Aviation and Tourism Mahbub Ali placed the bill in the House, which was sent to the respective parliamentary standing committee for further scrutiny.
The parliamentary watchdog was asked to submit its report within a month.
Once the bill is transformed into a law, it will also help ensure proper compensation for the injuries of air passengers, damages of baggage or cargo goods in the line with the Montreal Convention 1999.
Bangladesh is a signatory to the Montreal Convention which deals with the passengers' rights and compensation.
Since there is no law over the convention, Bangladesh does not get the benefits as prescribed in the convention.
According to the bill, the punishment for violation of any provision by any airline would be maximum 10 years' jail or Tk 100 crore fine.
Earlier in August 26, 2019, the cabinet approved in principle the draft that would make airlines pay over Tk 1.35 crore to the family of any Bangladeshi killed in a crash.
Currently, the families receive about Tk 21.12 lakh or $25,000 in compensation under the Warsaw Convention 1955, of which Bangladesh is a signatory.
Meanwhile, another bill titled "Use of Information Technology by Court Bill 2020" was placed at Jatiya Sangsad yesterday, to empower the country's courts to run trial proceedings through videoconferences and other digital means.
Fisheries and Livestock Minister SM Rezaul Karim, in absence of Law Minister Anisul Huq, placed the bill.
The bill was sent to the parliamentary standing committee on the ministry concerned for scrutiny and to place its report before the House within seven working days.
An ordinance was already promulgated by President Abdul Hamid to reduce backlog of cases during the countrywide general holidays enforced to contain the spread of Covid-19.
The ordinance was approved by the cabinet on May 7.
According to the previous law, the trial proceedings are run in the physical presence of judges, counsels and witnesses at courts.