Allocate 20 per cent of budget for education
CAMPE says in memorandum to minister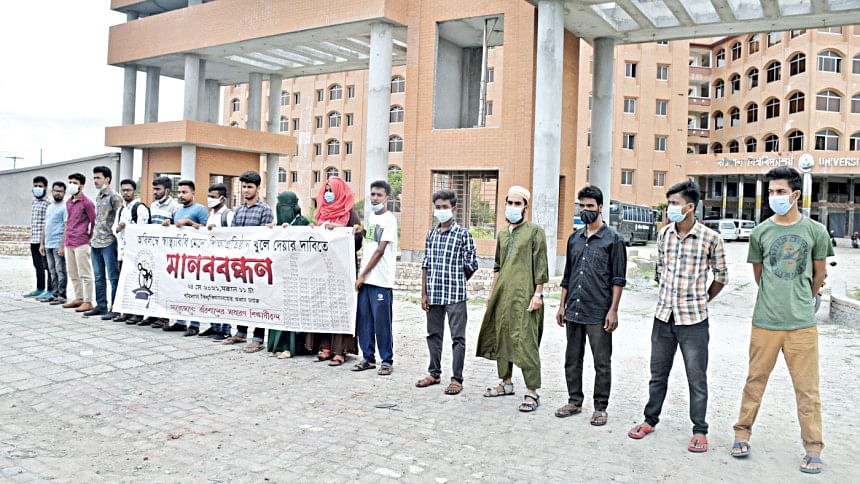 Allocation for the education sector in the upcoming budget should be increased so that it can make up for the losses due to the Covid-19 pandemic, said an education advocacy and campaign network yesterday.
Campaign for Popular Education (CAMPE), in a memorandum submitted to Finance Minister AHM Mustafa Kamal, demanded at least 20 percent budget allocation for the education sector.
It also called for providing stimulus packages for non-MPO teachers and allocation for ensuring at least Tk 250 stipend for primary and secondary schools, aiming to stop possible drop out.
They also sought digital device for each mainstream primary and secondary student.
CAMPE deputy director KM Enamul Hoque said they submitted the memorandum through email.
The advocacy group also demanded that at least 10 percent of education budget should be allocated to district and upazila school level for completing their reopening process.
Due to the pandemic, educational institutions have been closed since March 17 last year. The closure led to cancellation of exams and left academic calendars in disarray. The closure was extended till May 29.
CAMPE demanded allocation for ensuring uninterrupted internet service at all education institutions, and free or low cost internet data for students.
It also called for increased allocation to expand stipends and school meal programme for students.
The 11th Jatiya Sangsad will go into budget session at 5pm on June 2, while the finance minister is scheduled to place the budget for 2021-22 fiscal the following day.