Agri minister worried about low Aman yield
Says govt planning to allocate additional 50,000 hectares of land for Boro cultivation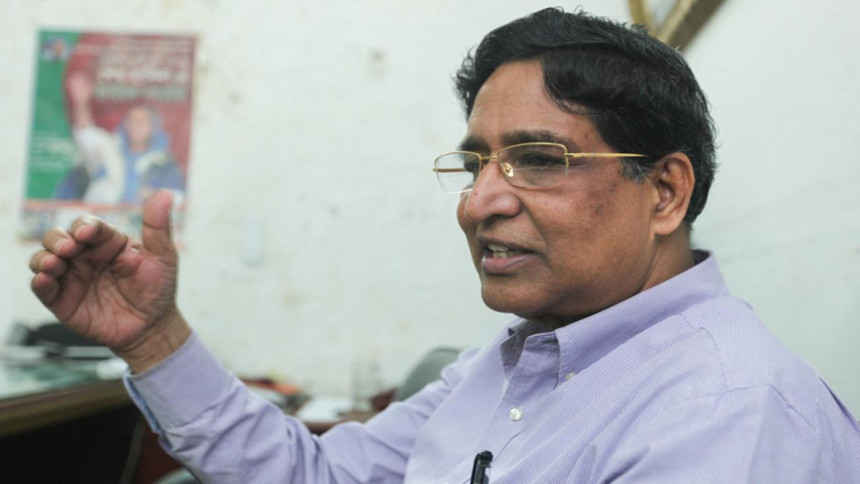 The agriculture ministry has targeted expanding land for Boro rice cultivation by 50,000 hectares in the next season due to low yield of the Aman variety.
"Due to flood and other reasons, Aman production was not good that is why the cost of paddy is high. I am worried about it," said Agriculture Minister Dr Abdur Razzaque yesterday.
"That is why at any cost we need to scale up Boro production in the next season," he said while addressing an evaluation meeting on Annual Development Programme (ADP) held virtually.
He said, "Farmers need to be motivated not to keep their Boro cultivable land idle."
The minister called upon officials to take all-out measures to increase Boro production, according to a press release.
This year, the government's Aman production target was 1.55 crore tonnes. Farmers are still harvesting paddy.
Against a 1.53 crore tonne-target, Aman paddy production was 1.55 crore tonnes last year, according to the ministry.
"Since farmers are getting good price, they are excited and inspired. On the other hand, we need to ensure proper distribution of Boro seed, fertiliser, irrigation and other facilities," the minister said, adding, "Only then will it be possible to achieve the target."
The agriculture minister also underscored the need for increasing production of onion, wheat, potato, maize, mustard, vegetables and black gram.
"There is huge possibility of maize cultivation in the southern areas. We need to take all-out efforts from now on to increase production of these crops," he said.
A total of Tk 2,361 crore was allocated for 68 projects in 2020-21. Till October 2020, the progress was 16.3 percent.
Agriculture Secretary Mesbahul Islam moderated the meeting.