3 human traffickers held in Dhaka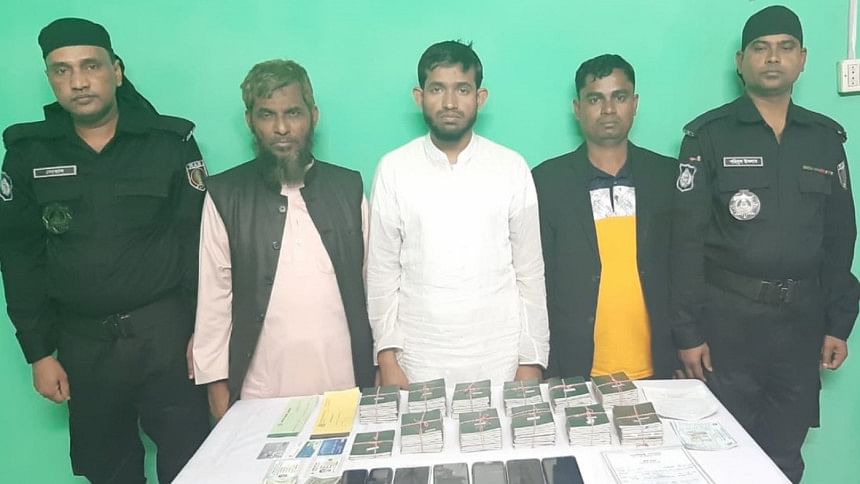 Rapid Action Battalion today claimed to have arrested three human traffickers in a drive at Khilgaon in Dhaka as they were planning to send some Rohingyas abroad illegally.
The arrestees--Umar Faruk, 30, M Taiab, 60, and Zafar Alam, 29, -- are active members of an organized human trafficking gang, Maj Md Jahangir Alam of Rab-3 who led the drive, told The Daily Star today.
Acting on a tip-off, a team of Rab-3 conducted a drive at a flat in Dakhkhin Goran area yesterday and arrested the three human traffickers, the Rab official said.
During the drive, the elite forces also recovered some 230 passports, a number of birth registration certificates and other documents from their possessions, he said.
The human traffickers brought some Rohingyas to a flat from Ukhiya and Teknaf camps promising them to send abroad with good jobs, he said quoting the arrestees.