120 more Bangladeshi workers sent back from KSA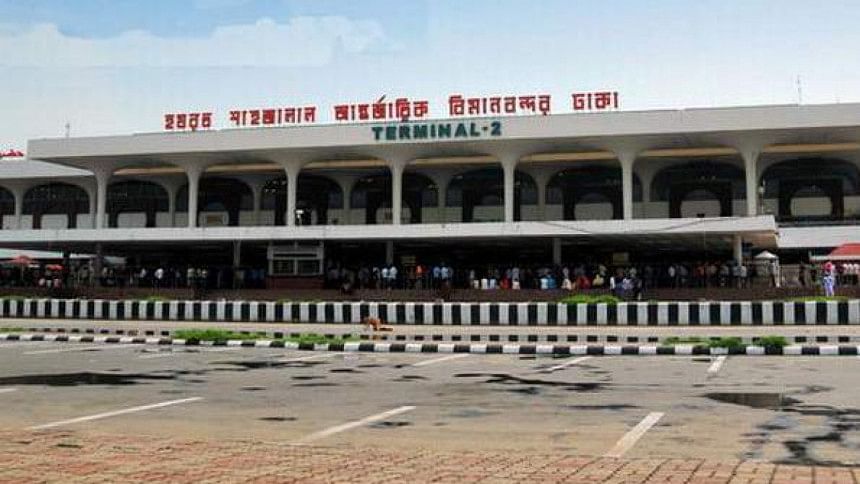 Some 120 more Bangladeshi migrant workers have returned home from Saudi Arabia in the face of a crackdown on undocumented workers in the kingdom.
With them, the total number of returned migrant workers from the Middle Eastern country stood to 250 in past two days.
A flight of Saudi Airlines carrying the 120 workers landed at Hazrat Shahjalal International Airport around 11:25 pm last night, said Shariful Hasan, head of Brac Migration Programme today.
With them, around 11,000 to 12,000 Bangladeshi workers have so far been sent back home by the Saudi authorities this year alone, the Brac official said.
On Thursday night, another 130 Bangladeshi migrant workers returned home from Saudi Arabia.
All of the last night's returned workers are male, said Tanvir Hossain, assistant director at the Bureau of Manpower, Training and Employment (BMET).
On the other hand, 8,919 migrant workers returned to Bangladesh from different countries in September alone, Tanvir said.
However, all of these returned migrant workers were not abused or tortured abroad, he said, adding among the returnees were those who stayed overseas for even 18 to 19 years.
Following last night's arrival, a support team combined of government officials at the Prabashi Kalyan Desk and officials of Brac Migration Programme arranged their food and assisted them at the immigration office, both government and Brac officials said.
Quoting a number of migrant workers, Brac Migration Programme head Shariful said Bangladeshi workers have been facing crackdown in Saudi Arabia over the past several days.
Even those who have the Iqama (valid work permit) in that country were also detained and sent to a deportation camp, he said.
Their employers did not take any effective measures even after being informed of their detention, he added.
Local police detained several workers while they were returning home from work, he further said, quoting the workers.
On September 15, some 175 migrant workers returned home in a flight from Saudi Arabia.
Two days later, another 160 Bangladeshi workers returned home from the Middle Eastern country.
Saudi Arabia is home to around 11 lakh Bangladeshis, according to an unofficial estimate.