'Take legal action against IO of murder case for relieving prime accused'
A Dhaka court asks IGP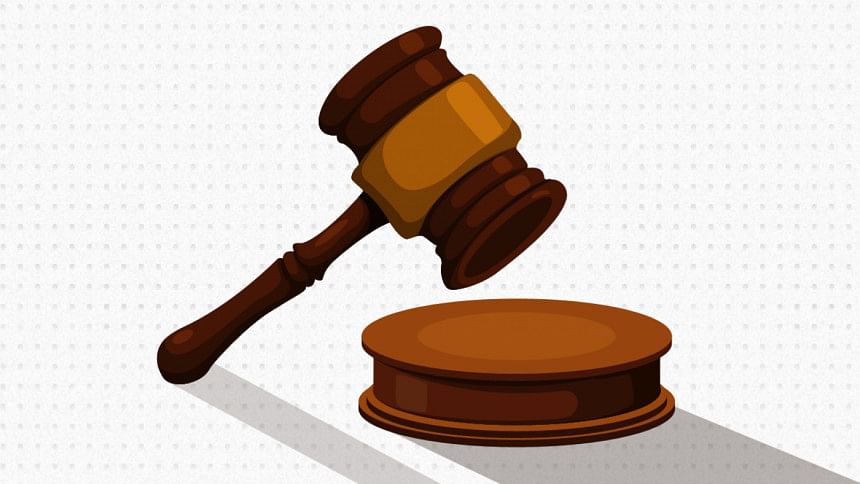 A Dhaka court today asked the Inspector General of Police (IGP) to take legal action against the investigation officer of a murder case for relieving a prime accused from it even though direct involvement of the accused with the incident was found.
Judge Abdur Rahman Sardar of the Speedy Trial Tribunal-4 of Dhaka passed the order while delivering a judgment sentencing six persons to different terms of punishment in the murder case.
In the order, the judge said Shahabuddin, a sub-inspector of Motijheel Police Station and also the IO of the Abdul Latif murder case did not name Md Ferdous alias Fedu in the charge sheet even though confessional statements of four other accused mentioned Fedu's involvement as the prime accused.
"The IO relieved Fedu from the murder charge intentionally through illegal means even though specific allegation and his address were found," the judge said in his judgment.
The IO was also asked to submit a supplementary charge sheet after collecting correct addresses of two other accused -- Md Sumon and Md Rashed -- in the case.
The tribunal sentenced two robbers to death and four others to life imprisonment for killing Abdul Latif over sharing of robbed money in March 2005.
Of the convicts, Moazzem Hossain and Md Babu alias Kana Babu were handed death while Akir Hossain, Md Monir Hossain, Amir Hossain and Aziz alias Azi were awarded life in jail.
Of them, Moazzem, Kana Babu and Aziz were present at the court while the rest three are still at large.
The punishment of the fugitives will be effective from the day of their arrest or surrender, the court said in the judgment.
According to the prosecution, it was alleged that Motijheel police on March 23 of 2005 recovered the decomposed body of an unknown male person at Railway Colony in Dhaka's Shahjahanpur. Later, police filed a murder case accusing unknown people.
But police arrested some robbers and they identified the body as Abdul Latif on the basis of their statements.
The arrestees confessed that they killed Latif after being directed by Ferdous alias Fedu over sharing of looted money.