Kishoreganj to get public university
Says president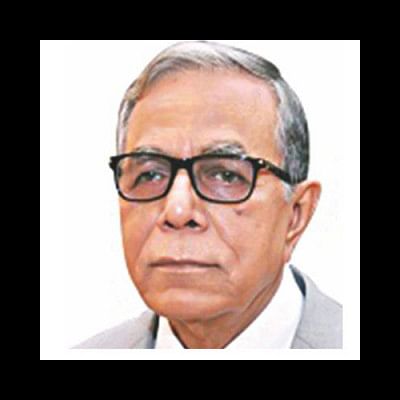 President Abdul Hamid yesterday said the government has taken an initiative to set up a public university in Kishoreganj and develop communication infrastructure of the district.
The president was addressing the centenary celebration programme of Azimuddin High School. He asked the teachers to give their best efforts to turn students into educated and skilled human resources for development of the country.
"We must remember that we all are indebted to the country as well as the people. Educational institutions are run with the money of the people and our children study there, so it is the responsibility of us all to maintain a congenial academic atmosphere," he added.
Hamid asked the students to devote themselves to the welfare of the country and the people upholding the spirit of their glorious past.
State Minister for Labour and Employment Mujibul Haq Chunnu, Afzal Hossain, MP, Rezwan Ahmed Tawfiq, MP, and Sohrab Uddin, MP, spoke at the event.