Journo Probir Sikdar's indictment plea hearing Jun 29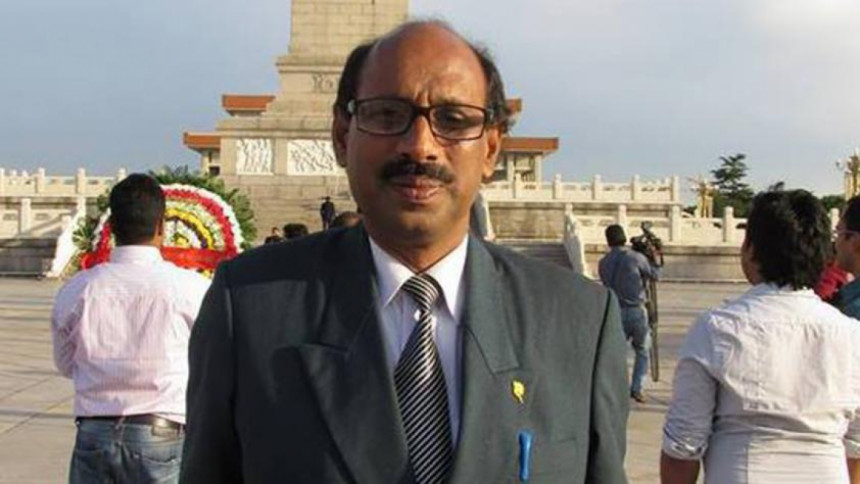 A special tribunal today took into cognisance charges against journalist Probir Sikdar and set June 29 to hear a plea for indictment in a case under ICT act.
Judge KM Shamsul Alam of Cyber Crime Tribunal in Dhaka passed the order in presence of the veteran journalist, who is currently on bail.
Meanwhile, the same court also granted Probir bail after he surrendered before it.
Probir, 55, editor of a Bangla daily Bangla 71 and a news portal, was arrested on August 16 last year after an Awami League leader Swapan Kumar Paul from Faridpur filed the case over a Facebook post under the Information and Communication Technology (ICT) Act-2006.
In the Facebook post dated August 10, Probir said his life was under threat and that now Local Government and Rural Development Minister Khandkar Mosharraf Hossain, businessman Moosa Bin Shamser and condemned fugitive war criminal Abul Kalam Azad would be responsible if he was killed.
Police produced the journalist before the court on August 17 and took him on remand for three days for libel on the minister, police sources said.
However, he was freed on bail two days later.
Lastly, a Faridpur court on April 19 this year, accepted a charge sheet against journalist Probir Sikdar under the ICT act.