Jatrabari arson: Arrest order for Shimul, 26 others
Charges against 38 including Khaleda accepted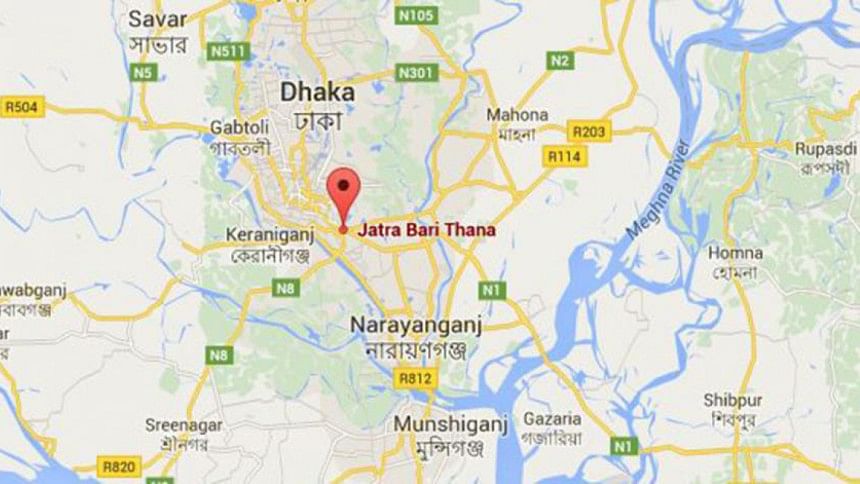 A Dhaka court today issued arrest warrants against BNP chief's personal assistant Shamsur Rahman Shimul Biswas and 26 others for their alleged involvement in a petrol bomb attack on a bus in Dhaka's Jatrabari last year.
After accepting charges against BNP Chairperson Khaleda Zia and 37 others including the 27 accused, Judge Kamrul Hossain Mollah of Metropolitan Sessions Judge's Court in Dhaka issued the arrest warrant.
The attack on the night of January 23 in 2015 killed one person and injured 30 others in Jatrabari.
The court directed the investigation officer of the Jatrabari Police Station to submit by July 18 a report on execution of the arrest warrants.
A day after the January 23 attack, Jatrabari police filed two cases against 68 BNP and Jamaat-e-Islami leaders – for murder and another under the Explosives Substances Act. The cases were later transferred to the Detective Branch (DB) of Police.
According to the charge sheets, the BNP chief was implicated for masterminding the arson attack on the passenger bus that left 31 people burnt on January 23 night. One of the victims succumbed to his injuries later.
The accused include BNP leaders MK Anwar, Ruhul Kabir Rizvi Ahmed, Amanullah Aman, Barkatullah Bulu, Habibunnabi Khan Sohel, Mir Sarafat Ali Sapu, Azizul Bari Helal, Sultan Salauddin Tuku, former BNP lawmaker from Dhaka Salauddin Ahmed, Khaleda's advisors Khandker Mahbub Hossain and Shawkat Mahmud and press secretary Maruf Kamal Khan.