Jaago gets int'l award for use of ICT in education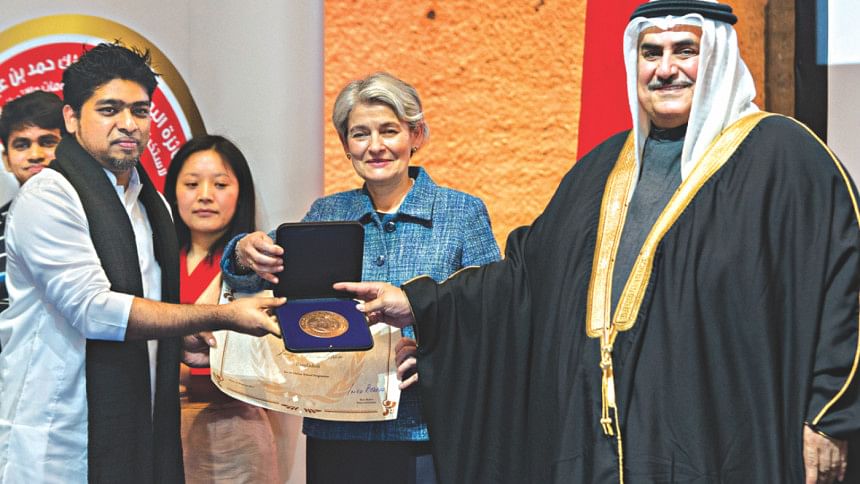 Jaago Foundation has received "The 2016 Unesco King Hamad Bin Isa Al-Khalifa Prize" in recognition of its "Online School" project for innovative use of information and communications technology (ICT) in the field of education.
Korvi Rakshand, founder of Jaago Foundation, received the award on February 21 at the Unesco headquarters in Paris, says a press release.
The foundation and one other organisation were selected for the award by Irina Bokova, director general of Unesco, on the basis of recommendations made by an international jury of five independent and recognised experts in the area of ICT in Education from each region.
Unesco has been recognising innovations in teaching and learning that leverage technology to improve educational outcomes since 2005.
The award was handed over to Korvi in the presence of Shaikh Muhammad Bin Mubarak Al Khalifa, deputy prime minister, and Dr Majed Bin Ali Al-Noaimi, minister of education, of the Kingdom of Bahrain.
The agenda of the award is to recognise how ICT can be harnessed to assist historically underserved groups and assure inclusive and equitable quality education and lifelong learning for all by 2030.
Korvi said the award will not only boost the confidence but will also help spread the word and create more partnership in Bangladesh and beyond to take quality education to the most remote parts of the world.