Women in police force now 6.6%: IGP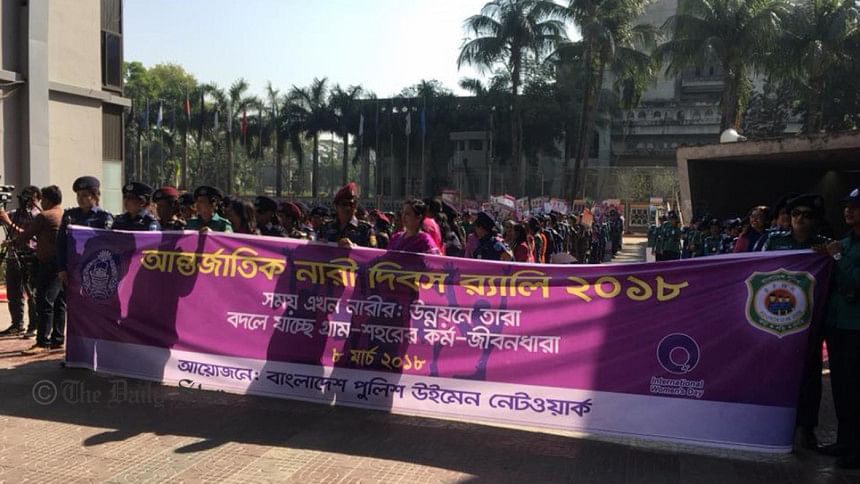 The number of women in Bangladesh Police force now is 11,667, what is 6.66 percent of the total force, Inspector General of Police Mohammad Javed Patwary said today.
The police chief lauded the professionalism the women are showing in the force while speaking at a police rally organised in Dhaka for International Women's Day.
"Our women police are showing the highest level of professionalism even in challenging jobs of the traffic management," he said in the programme held at Police Headquarters.
"Not only in our country, but women police are also displaying valour, courage and professionalism in international spheres such as the UN peacekeeping mission," he added.
IGP Patwary recalled the contribution of Bangabandhu Sheikh Mujibur Rahman in introducing women members to the police force.
The rally of police women paraded through Doyel Chattar and back to Police Headquarters. Dhaka Metropolitan Police Commissioner Asaduzzaman Mia was present at the programme.