ASK for independent commission to probe rights violation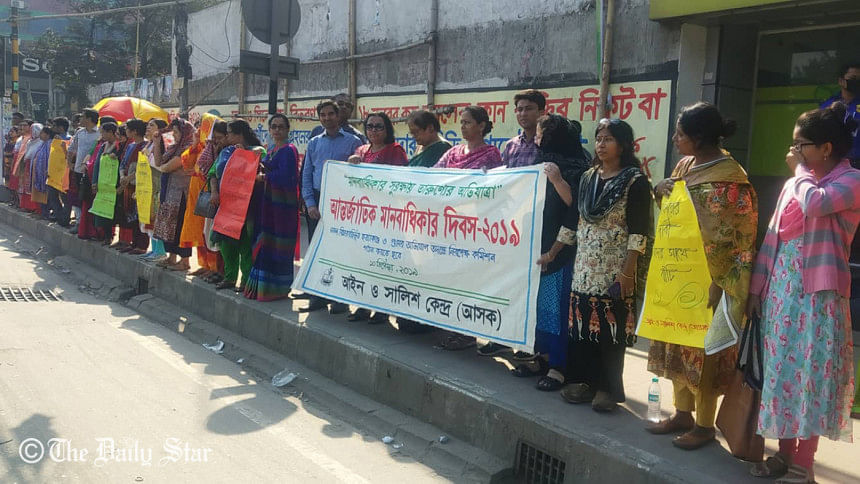 Ain o Salish Kendra (ASK), a legal aid and human rights organisation, today demanded an independent inquiry commission to investigate all sorts of rights violation including rape, extrajudicial killing and enforced disappearance in the country.

If the independent commission is formed then probe into all human rights violations will be ensured as state forces fail to probe it, members of the organization said at a human chain programme at Asad Gate in Dhaka.

ASK organised the programme marking international human rights day (December 10) today.

From January to November this year 362 incidents of extrajudicial killings took place, at the same time 13 allegations of enforced disappearance were made among which four people come back and one was shown arrested, ASK said.

Moreover, 1351 incidents of rape took place among which 940 are children; 443 children were killed and 682 children faced many sorts of abuse, it said.

It needs to be ensured that the citizens' constitutional and fundamental rights to freedom of expression is not violated, Sheepa Hafiza, executive director of ASK, said at the programme.

Emphasis should be put on creating an atmosphere in which people can exercise their rights without fear and vengeance, She said.