Ramakrishna Mission staff get death threat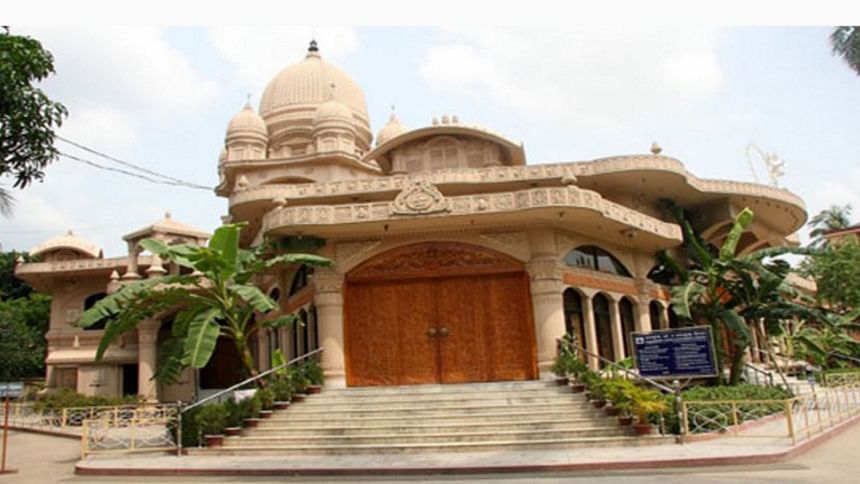 Ramkarishna Mission staff in Dhaka received death threats through a letter allegedly sent yesterday by militants.
A priest of the mission filed a general diary with Wari Police Station around 9:00pm yesterday, Zeahad Hossain, officer-in-charge of the police station, told The Daily Star.
Security has been beefed up at the mission following the death threat.
The letter was sent reportedly by one AB Siddique of the Islamic State Bangladesh chapter from Chourasta Eidgaon market in Gazipur, Bangla daily Prothom Alo reported.
The letter reads, "You are Hindus, Bangladesh is an Islamic country. You cannot preach Hindu religion in the country. Go to India. Otherwise, you will be hacked to death".
"We were informed and an investigation is going on," Monirul Islam, additional commissioner and chief of Counter Terrorism and Transnational Crime unit under Dhaka Metropolitan Police, said at press briefing today.
The death threat came amid a special crackdown launched on Friday against the militants as targeted killing continues on the minority communities across the country.
Nityaranjan Pandey, a volunteer of a Hindu monastery was hacked to death, is the latest victim in a spate of such killings in the country. The victim, Pandey, 60, was a sebak at Sree Sree Thakur Anukulchandra Satsang ashram in Pabna Sadar upazila.