Govt ousting people from their houses: Khaleda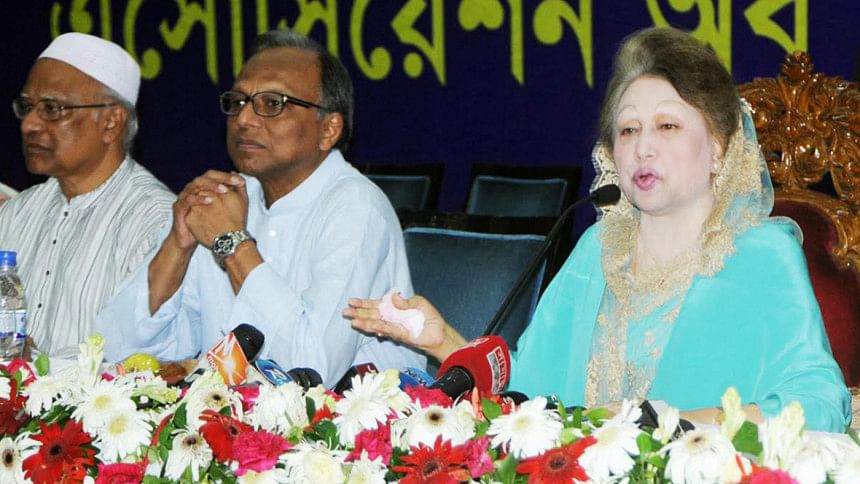 Condemning the eviction drive at BNP leader Moudud Ahmed's residence, BNP Chairperson Khaleda Zia today alleged that the government is ousting people from their houses.
"Moudud Ahmed has been living in his house for 30 years but he is being ousted. I had lived in my house for forty years. I was ousted without my belongings. People are watching that they (government) are grabbing houses," Khaleda said.
People will also oust them in the same manner, she said at an Iftar party in Dhaka while Rajuk was conducting an eviction drive at BNP senior leader Moudud's house to take control of the property.
Talking about the proposed budget, Kaleda alleged that the ruling party men will be benefited from budget and the common people will be loser.