Garo woman gang-rape: Cops foil Secretariat besiege move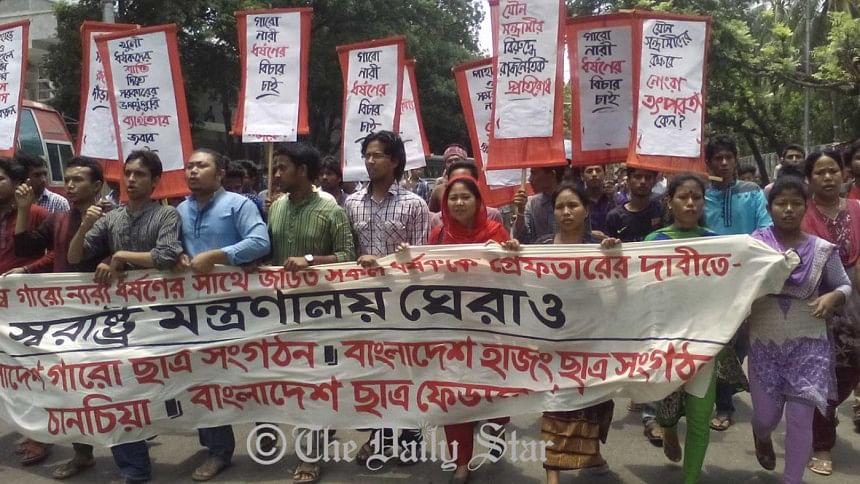 Police today barred a procession when it was going to besiege home ministry at Bangladesh Secretariat demanding maximum punishment for those who gang-raped a Garo woman on May 21.
The law enforcers barred the agitators when the procession reached near Curzon Hall from Aparajeyo Bangla of the Dhaka University campus around 11:45am. Faced with barbwire barricades, they started protest and staged a sit-in there.
Bangladesh Garo Chhatra Sangathan, Bangladesh Hajong Chhatra Sangathan, Chanchia (a platform of the Garo community) and Bangladesh Chhatra Federation, who organised the programme, were continuing their protest till 12:30pm.
The indigenous woman was gang-raped inside a running microbus in the capital's Kuril area on May 21.
The two drivers of a garment buying house at Gulshan were arrested by Rapid Action Battalion on May 27 for allegedly committing the crime.
The incident sparked a wave of protest across the country with people from all quarters particularly indigenous people condemning the incident.