WiFi service for students of 146 educational instts launched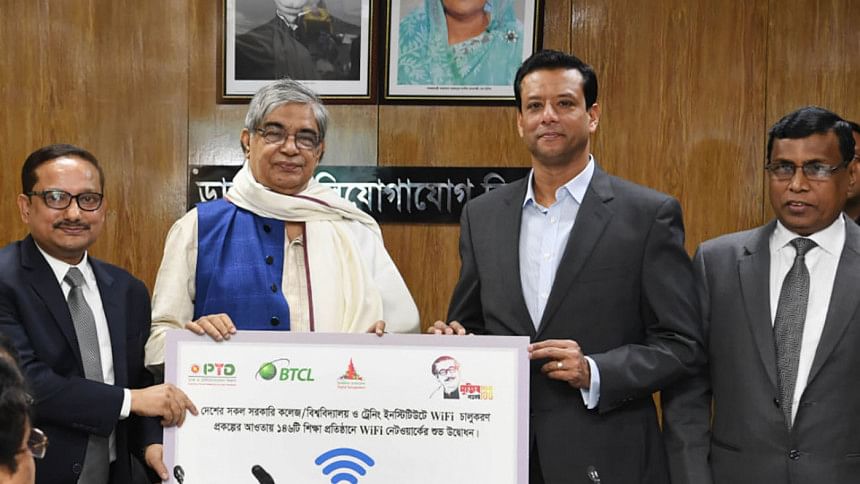 The government today launched WiFi service at 146 educational institutions including colleges, universities and training institutes throughout the country.
Prime Minister Sheikh Hasina's ICT Affairs Adviser and son Sajeeb Wazed Joy has inaugurated the WiFi service at a programme of Post and Telecommunication Division at the Secretariat.
Under this project WiFi connections will be free at the institutions for the next two years.
"We have taken the project for betterment of the students as they have demanded it to the digital Bangladesh," said Joy while launching the Wi-Fi services.
There were only 1.3 percent of the people had access to the internet when the government took power and now about 60 percent have access to that, said Joy.
"My dream is to ensure internet for all the 16 crore people of the country and we are also working to achieve that vision," he added.