Flag off ceremony of Bangladesh Youth Delegation to India held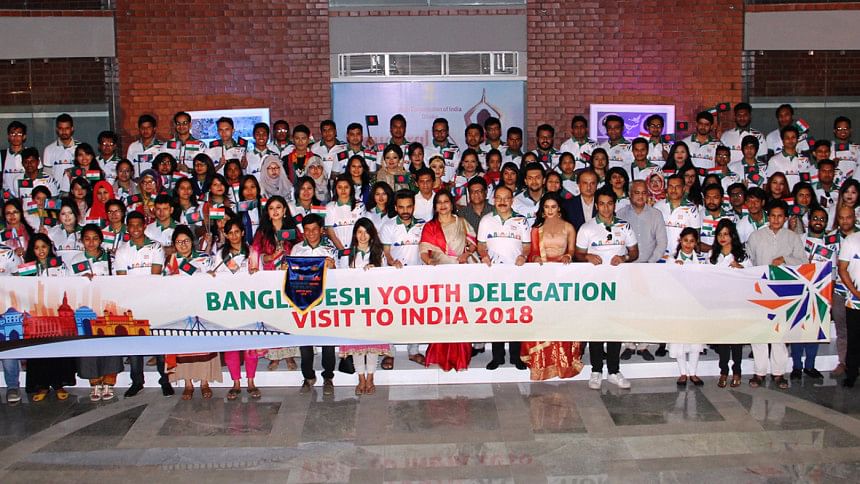 The High Commission of India in Dhaka today organised a flagging off ceremony for this year's 100-member Bangladesh Youth Delegation to India. 
The delegation will embark on an eight-day visit to different cities in India including New Delhi, Agra, and Mumbai, where they will see the prominent cultural and historical sites, and hold interactions with the youth of India in educational, business, IT and technological institutions.
State Minister for Information Tarana Halim accorded the ceremony as the chief guest while Indian High Commissioner to Dhaka Harsh Vardhan Shringla also addressed the members of the delegation.
Popular actors Nusrat Faria, Arifin Shuvo, Aman Reza, and acclaimed musician Habib Wahid were present at the event as special invitees.
Members of the delegation this year include 52 young Bangladeshi women and 48 Bangladeshi men, drawn from different regions of the country and comprised of diverse backgrounds including doctors, artists, spokespersons, journalists, engineers, models, radio jockeys, social workers, and students of humanities and science.
This year marks the sixth year of the Bangladesh Youth Delegation's visit to India. The first such youth delegation from Bangladesh visited India in 2012, and the programme has been continuing every year since then.