Farmers bank scam: HC denies bail to Chisty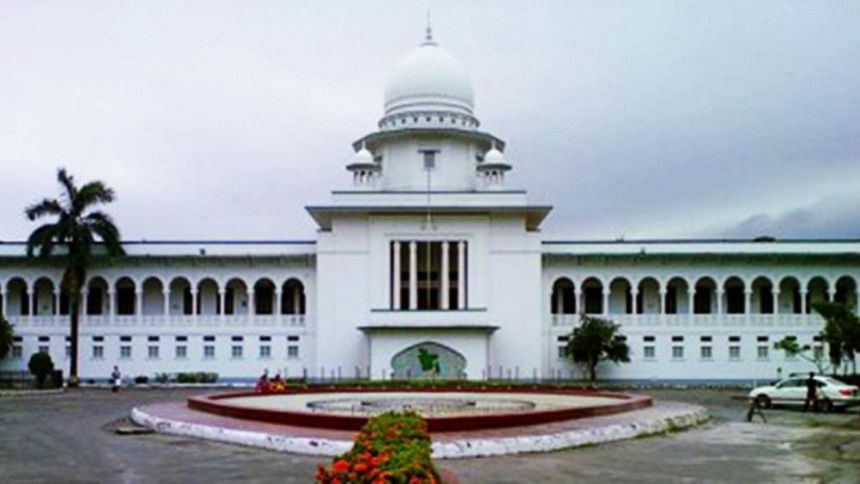 The High Court today denied bail to Mahabubul Haque Chisty, former chairman of Farmers Bank Audit Committee, in a Tk 160-crore laundering case.
The court, however, issued a rule asking the government to explain in three weeks why Mahabubul should not be granted bail in the case.
The bench of Justice Md Shawkat Hossain and Justice Abu Taher Md Saifur Rahman came up with the rule following a petition filed by Mahbubul seeking bail in the case.
Barrister Abdullah Al Mahmud, a lawyer for Mahbubul, told The Daily Star that his client cannot get release from jail until the HC hears and disposes of the rule.
Citing from the bail petition, the lawyer said there is no allegation against Mahbubul of committing corruption or taking bribe in the case.
The case was filed against Mahbubul just on the basis of suspicious bank transactions, Barrister Mahmud added.  
On April 10 this year, the Anti-Corruption Commission filed the case with Gulshan Police Station, accusing six persons, including Mahbubul.
The other accused are Mahabubul'sson RashedulHaqueChisty, the bank's Senior Vice President Zia Uddin Ahmed and First Vice President Muhammad Masudur Rahman Khan, Mahbubul'swife RuziChisty and ex-manager of the bank's Gulshan Corporate Branch,Delwar Hossain.
The ACC found that between November 18, 2013 and January 30 this year, Tk 138.82 crore was deposited with the current accounts of Bakshiganj Jute Spinners Ltd, owned by Mahabubul's son, wife and daughter, at Farmers Bank's Bakshiganj and Gulshan branches.
Later, the entire amount was withdrawn in cash.
Mahbubul, Rashedul, Zia and Masudur landed in jail on April 10 after the ACC arrested them in connection with the money laundering case.
RuziChisty has got bail from the HC and a lower court in the case, Barrister Mahmud