Crude bombs explode on roof of Shibir office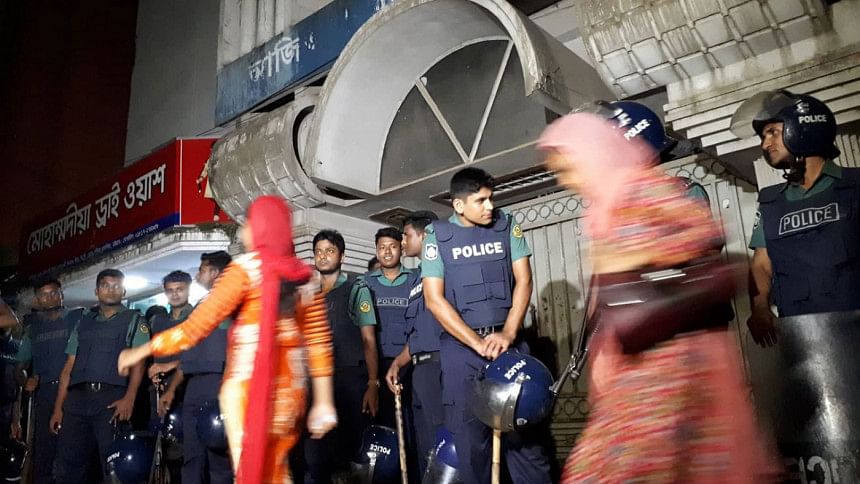 Three crude bombs exploded on the roof of a building housing Shibir office during a block raid by police in Chattogram's DC Road area last evening.
A team of Chattogram Metropolitan Police (CMP) reached Al-Isra Bhaban, which houses the city unit of Shibir office on its third floor, around 7:00pm, said police.
The explosion started taking place an hour later, said Mehedi Hasan, a deputy commissioner (DC) of CMP.
The DC suspected that someone exploded the crude bombs sensing the presence of law enforcers and fled away.
Afterwards, a team of bomb disposal unit rushed to the spot and found six crude bombs and some other kinds of explosives, said the police official.