Pants, inhaler strewn Kurmitola crime scene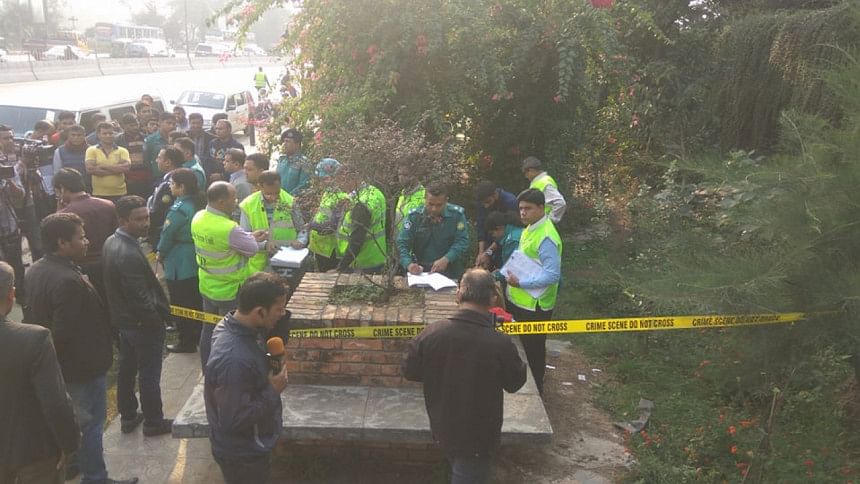 The crime scene of the alleged rape of a Dhaka University student in Dhaka's Kurmitola area last night was strewn with evidence ranging from undergarments to respiratory inhalers.
Inspector Aminul Islam Khan of the Criminal Investigation Department (CID) went to the spot at 11:50 pm yesterday with his team members and scanned the area, reports our correspondent from the spot.
One pair of gabardine pants, one undergarment, keyring, two respiratory inhalers, some medicines (for the common cold), one ballpoint pen and a notebook were found from the spot, the official said.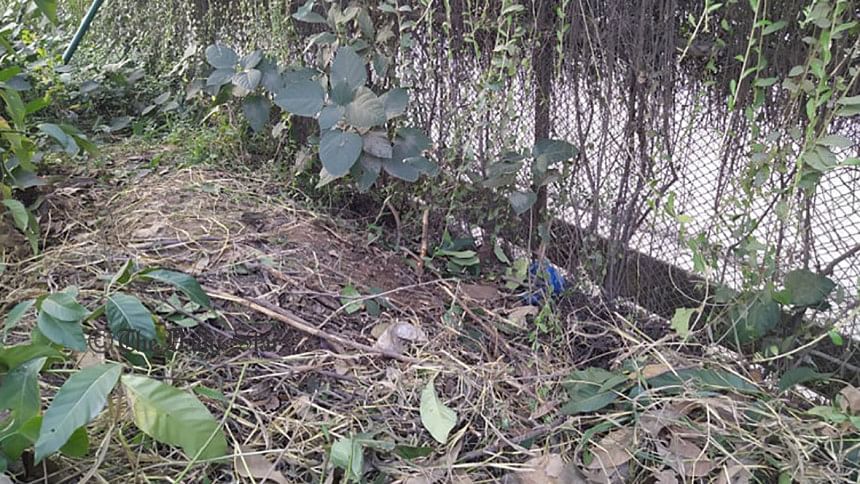 But the law enforcers could not determine what belonged to the victim and have sent the evidence for tests, Aminul Islam said.
"The tests will determine what belonged to the victim and what belonged to the criminals," he added.
A guard stationed at the Army Golf Club told our correspondent that the area usually had a lot of pedestrians owing to the Kurmitola Medical College and presence of bus stops nearby. However, he was not on duty when the incident took place.
WHAT HAPPENED YESTERDAY?
A second-year student of Dhaka University was allegedly raped and tortured in the capital's Kurmitola area last night.
Her fellow students and several DU employees brought her to Dhaka Medical College Hospital around midnight and got her admitted there.
The incident happened while she was walking from Kurmitola bus stop to a friend's house in a nearby area around 7:30 pm yesterday.
Soon after getting down from the university bus, someone grabbed her from behind, gagged her and took her to an isolated place nearby. She was raped and tortured there, some of her friends said, quoting the victim.
She felt severe pain in her left leg, according to her fellow students.
Assistant Sub-inspector Abdul Kahan of DMCH police outpost yesterday said the 21-year-old woman, who appeared to be traumatised and disoriented at the hospital, told her fellow students that she fainted at the time and regained consciousness after 10:00 pm.
She then called her friends who rescued her and brought her to the DMCH, he said.