Again! DU bus on wrong side
Defies authority's instruction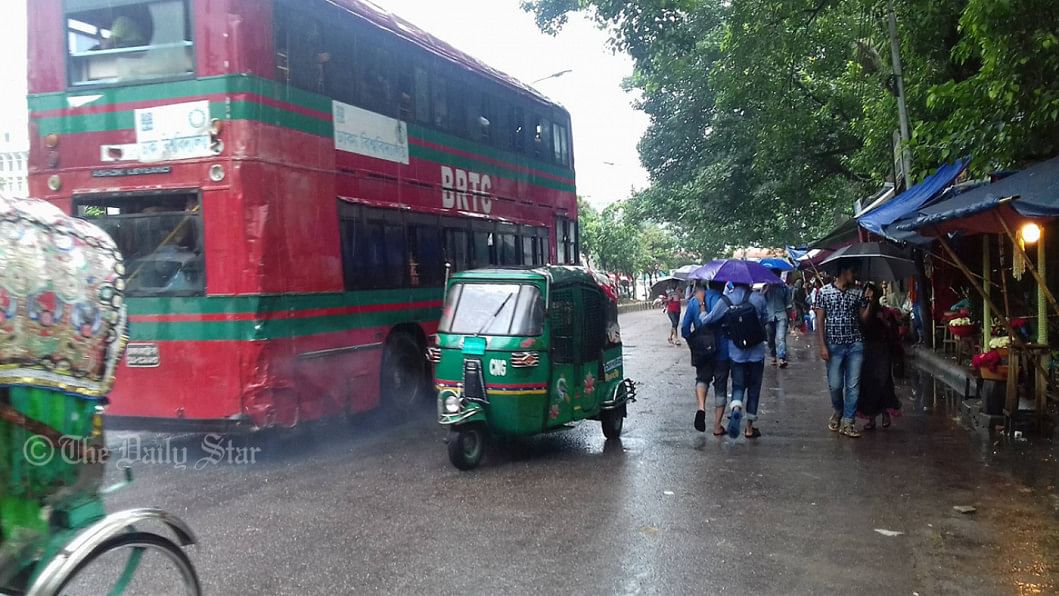 A double-decker bus of Dhaka University took the wrong side in Shahbagh area despite the authorities' decision to cancel a route if buses are seen using the wrong way.
The driver of Chaitali, the Mirpur-bound bus from the campus, was seen plying the wrong side near the National Museum around 1:30pm, reports our correspondent from the spot.
It took the right lane through the gap of the road divider in order to avoid a jam on the left side of the road that led to Shahbagh intersection.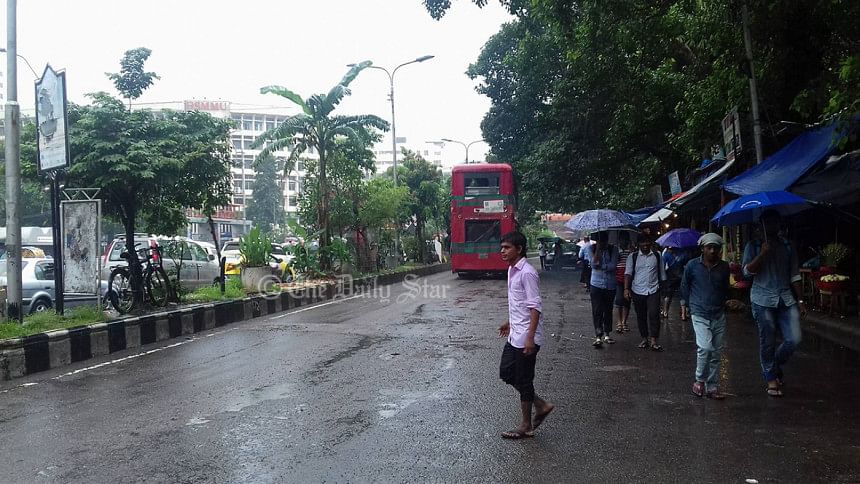 Around five to seven students got off the vehicle and had chitchat with an on-duty traffic police there just before the bus took the wrong side.
The driver, who identified himself as Kamrul, told the correspondent that he was compelled by the students to take the wrong side.
Hafizar, the traffic constable, told the correspondent that he let the driver of the student bus go on the wrong side as he wanted to avoid any kind of trouble.  
Contacted by the correspondent, a top official of the traffic division of Dhaka Metropolitan Police (DMP) said that now they will wait and see what steps the university authorities take.


 

The DU authorities took the decision recently to cancel a route if university buses are seen using the wrong side of the road after their repeated efforts to stop the menace.
The decision came following recent media reports showing that the double-deckers of DU are frequent violators of traffic rules.
Bus service on a route will be cancelled if the authorities receive any complaint about traffic rule violation from the traffic control department and any teacher or student, the authorities said.
The order will be given after verifying the vehicle's number plate and video or photograph of the incident, if available, it said.
Daily, around 80 buses including double-deckers ply 21 routes to pick and drop students, according to the data from the university's transport section.  

Around 20 mini and microbuses are used to carry teachers and 15 vehicles to carry officials on six routes.   
The buses often take the wrong way to avoid traffic jam violating the traffic rule.