Gulistan's bomb was different: DMP chief
Case filed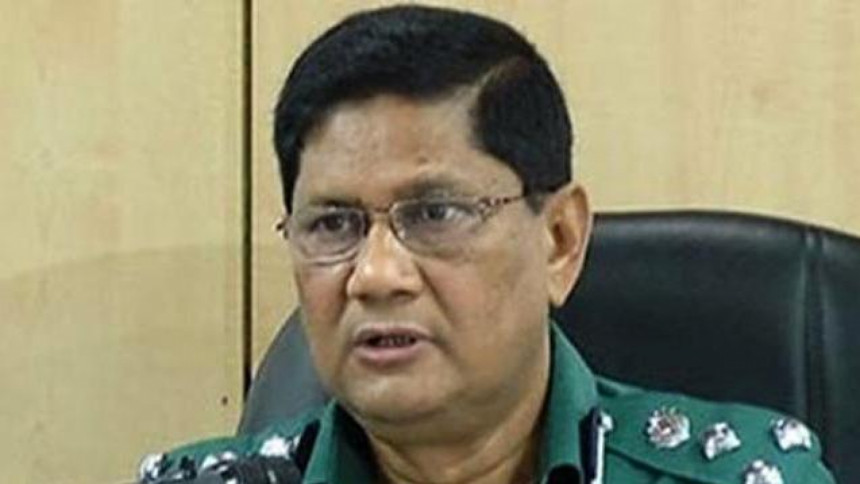 Dhaka Metropolitan Police Commissioner Asaduzzaman Mia has said it was a different type of bomb that exploded in Dhaka's Gulistan yesterday and injured three policemen.
Also, he told reporters at Dhaka Medical College Hospital (DMCH), police are investigating the claim of Islamic State blasting those bombs in public.
He was briefing reporters after visiting the injured persons taking treatment at the hospital, Inspector Bachchu Mia, in-charge of the hospital's police outpost, told The Daily Star.
Two traffic constables and one community policeman were injured when a crude bomb went off in the capital's Gulistan area around 7:35pm yesterday.
A drive is underway to arrest the culprits, said the DMP chief.
Injured traffic constables Nazrul, 45, and Liton, 42, will be taken at Rajarbagh Police Line Hospital for treatment, Inspector Bachchu said.
Bangla daily Prothom Alo reports quoting the DMP chief that Counter Terrorism and Transnational Crime unit is investigating into the IS claim.
It is collecting evidence and examining the incident to probe into the incident, it reported.
CASE FILED
A sub-inspector of Paltan Police Station filed a case in connection with the blast incident this morning, said Shiblee Noman, additional deputy commissioner of Dhaka Metropolitan Police (Motijheel zone).
Some unidentified people were made accused in the case filed under the Explosive Substances Act, he said adding none was arrested yet.