Farhad Mazher claims to be victim of abduction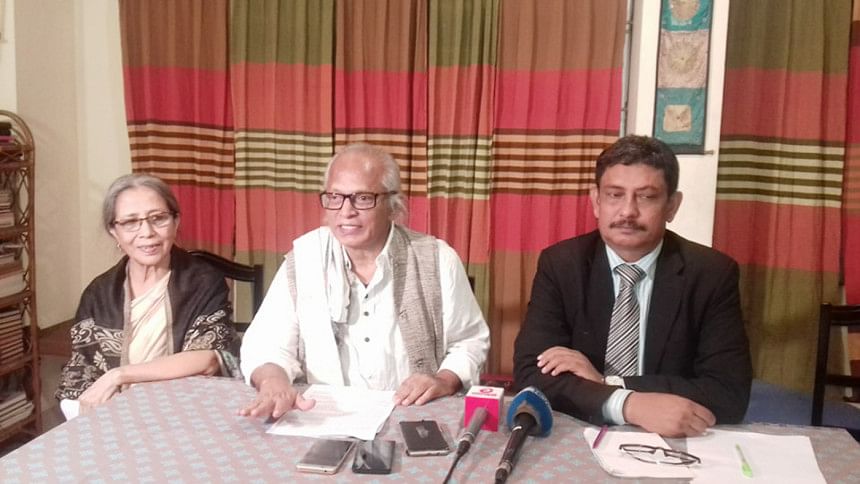 Eminent columnist and writer Farhad Mazhar, who went missing on July 3 and was rescued later, has claimed that he was a victim of abduction.
"During interrogation, I was forced to say that I left my house for entertainment but I was a victim of abduction," the columnist told media men at his Shyamoli residence in Dhaka this evening.
"A group of plain-clothed people attempted to snatch me from the possession of Rapid Action Battalion and tried to send me to other side through Khulna-Jessore bordering area," he added.
Mazhar and his wife Farida Akhtar read out a written statement in the press conference organised this evening, two days after a court granted police to file a counter case against the couple for lodging a 'false' abduction case.
Mazhar said he was forced get into a microbus and blindfolded minutes after he came out of his Adabor house to buy medicines in the early hours of July 3.
After this, everything is happened in line with the directives of the abductors, he claimed.