Banani hit job contract from Europe: Cops
The 'contractor' is a former Chhatra Dal leader, they say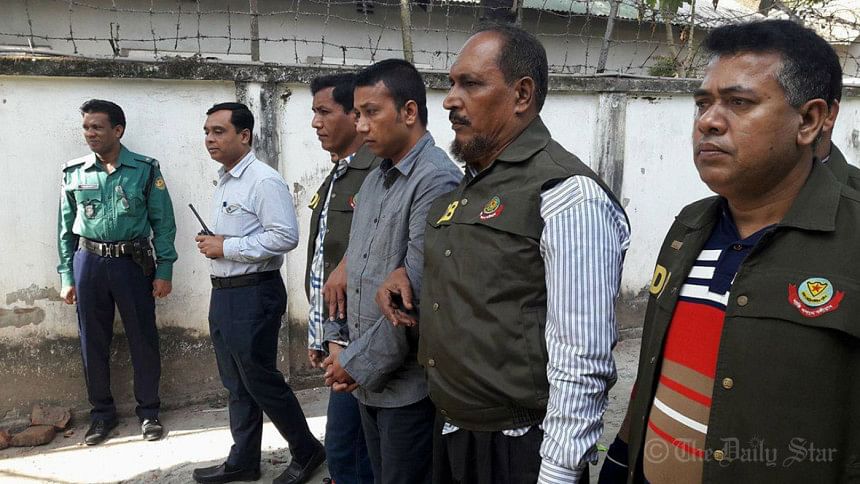 Police say the killing of a businessman in Banani was a "hit job" – a contract that came from Europe and was carried out by local "contract killers".
Though names were not mentioned, they say they have been able to trace a person in Europe behind it after arrest of the "killing mission's mastermind".
READ MORE: Business rivalry likely behind murder
Monirul Islam, chief of Counter-Terrorism and Transnational Crime unit, revealed the leads in a briefing after arrest of one Md Helal Uddin, 38, allegedly the mastermind of Banani "hit job".
According to them, this "person in Europe" is a "criminal of Jatiyatabadi Chhatra Dal," also linked to the Badda four-murder and arsons in Bangladesh during political violence.
The arrestee, Helal, has also been identified as a former mid-level leader of Chhatra Dal, the student wing of BNP, under whom five others took part in the Banani mission.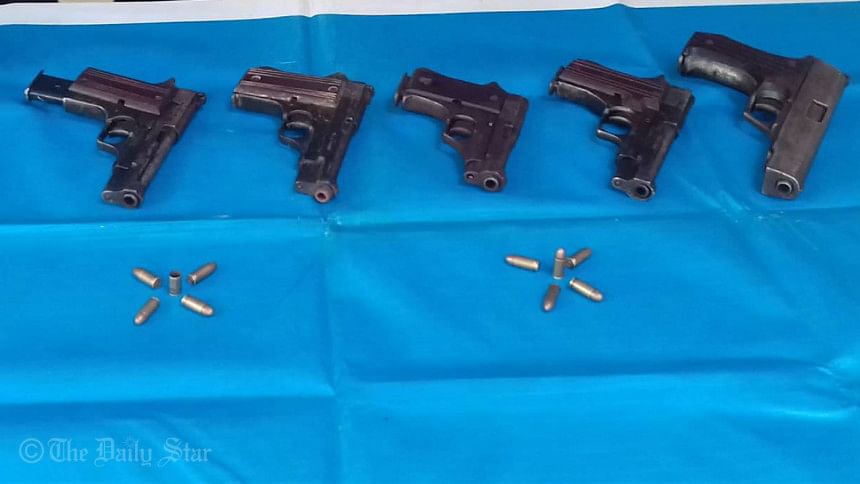 "Helal and another were waiting outside during the killing. Four people went in to do the job as seen on CCTV. We have identified two killers as Pichhi Alamin and Saddam," Monirul said.
Siddik Hossen Munshi, 50, owner of recruitment agency Munshi Overseas was shot dead during the "hit job" in his Banani office during a daring hit-and-run on November 14.
Four criminals, aged between 25 and 30, entered the office and shot four persons. Siddik Hossen Munshi later died after being taken to a hospital.
"The reason behind the murder is not extortion," Monirul said. He added that this information was divulged by the arrestee during primary interrogation.
Helal was arrested from Kalachandpur in Gulshan area with five pistols and nine bullets, said a press release of Dhaka Metropolitan Police.