Detectives pick up journo Probir Sikdar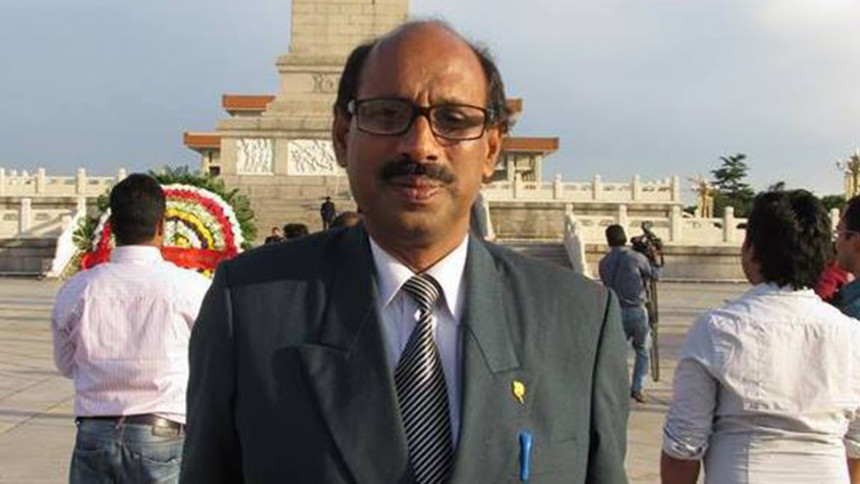 Detectives allegedly picked up journalist Probir Sikdar from his Indira Road office in Dhaka this evening.
A police team led by a sub-inspector of Sher-e-Bangla Nagar Police Station went to the office of online news portal www.u71news.com 6:30pm, Probir's son Suprio Sikdar told The Daily Star.
SI Abdul Jalil asked the editor of the news portal to go to the police station with the law enforcers to discuss about a general diary, which the station did not record last month.
After taking him, the police van headed towards the police station but on the way at Khamarbari he was transferred to a car that took him to the office of the Detective Branch of Police at Mintoo Road, said Suprio, who followed his father on a motorbike.
On July 22, Probir allegedly went to Sher-e-Bangla Nagar Police Station for filing a general diary seeking security for him and his family as he had been feeling insecure for his writings against controversial businessman Moosa Bin Shamsher. 
Muntasirul Islam, deputy commissioner (Media) of Dhaka Metropolitan Police, told The Daily Star that he was taken to the DB office to inquire about threats and insecurity he has been feeling.
"He will be allowed to go back home after that," he added.