PM asks DCs to get tough on muscle power, terrorism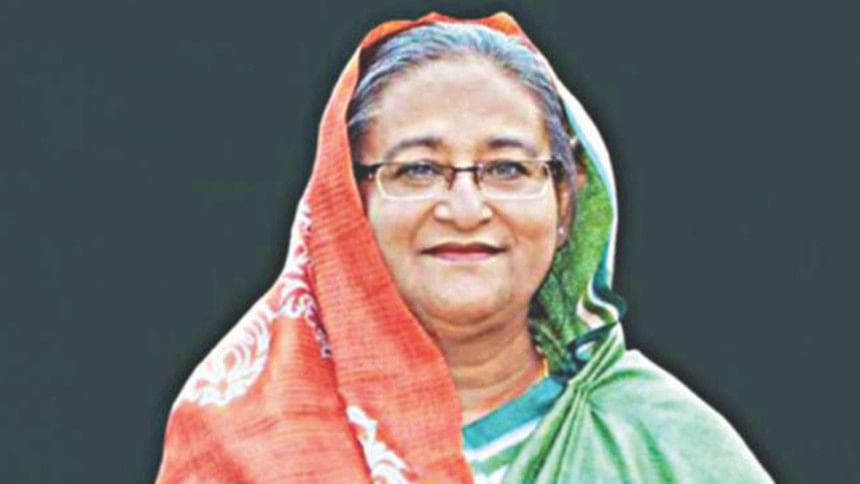 Prime Minister Sheikh Hasina today asked the deputy commissioners (DCs) to take stern actions against tender mongers, extortion, muscle power and terrorism.
Inaugurating the three-day DC Conference, the prime minister said the deputy commissioners have to take tough actions for peace in industrial areas and make easy goods transportation and export and import.
"You will do this without any hesitation and without seeing party affiliation," she said adding that "if anybody creates any obstacle, I request you as the head of the government and daughter of the Father of the Nation, please contact me in this connection."
"We want to ensure public security by eliminating those menaces," she said urging the field level officials particularly the district bosses to come up with their thoughts and suggestion to prepare the development plan for 2041.
State Minister for Public Administration Ismat Ara Sadeque and PM's Principal Secretary Md Nozibur Rahman and Cabinet Secretary Md Shafiul Alam also spoke at the conference held at Prime Minister Office (PMO).
Divisional commissioner of Rajshahi Md Nur Ur Rahman, deputy commissioner (DC) of Naogoan Mizanur Rahman, DC of Chuadanga Ziauddin Ahmed, DC of Munshigang Shaila Farzana spoke on the occasion on behalf of the divisional commissioners and deputy commissioners.
Deputy Commissioners' (DCs) Conference is an annual meeting of the heads of districts with policy makers of the government aimed at discussing policy matters and development strategies to gear up the field level administration.
The conference plays an active role in determining and solving the problems and strategies for implementation of government policies and programmes at the grassroots level.
Ministers, PM's advisers, state ministers, deputy ministers, senior secretaries and secretaries concerned attended the function.
She asked the DCs to submit their proposals and suggestions for finalizing the 2021-2041 development plan.
"We are preparing a perspective plan for 2041. We want your concept to make the plan," the prime minister said asking them to abandon colonial mindset and work with service oriented mentality and honesty to take forward the country.
The prime minister said the Deputy Commissioners' Conference is an opportunity for direct exchange of views of field officials with the policy level of government. This is very important for taking the right decisions and for their successful implementation of those, she said.