Daylong traffic chaos stops Dhaka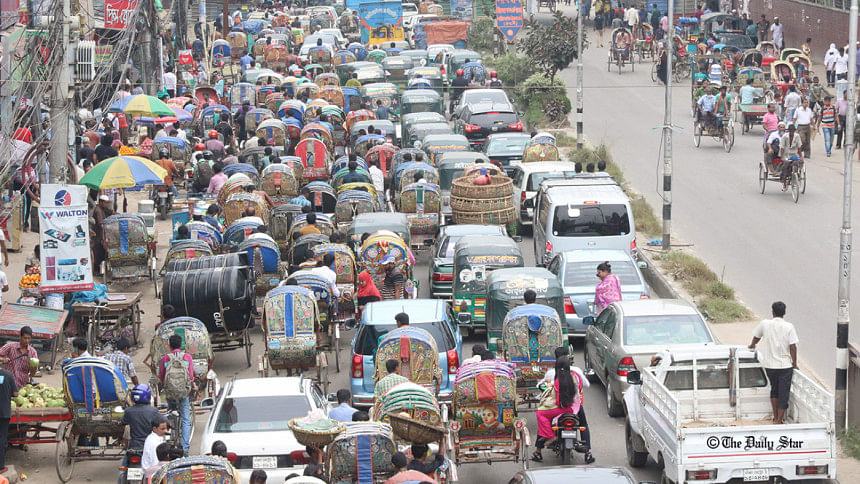 Thousands of private university students again took to the streets and blocked traffic in Dhaka and elsewhere in the country today to press their demand for lifting the 7.5 percent value added tax (VAT) imposed on their tuition fees.
Dhaka city dwellers suffered immensely as the agitating students blocked several key points in Rampura, Mohakhali, Baridhara, Dhanmondi and other areas since around 10:00am, causing severe traffic congestion in the capital.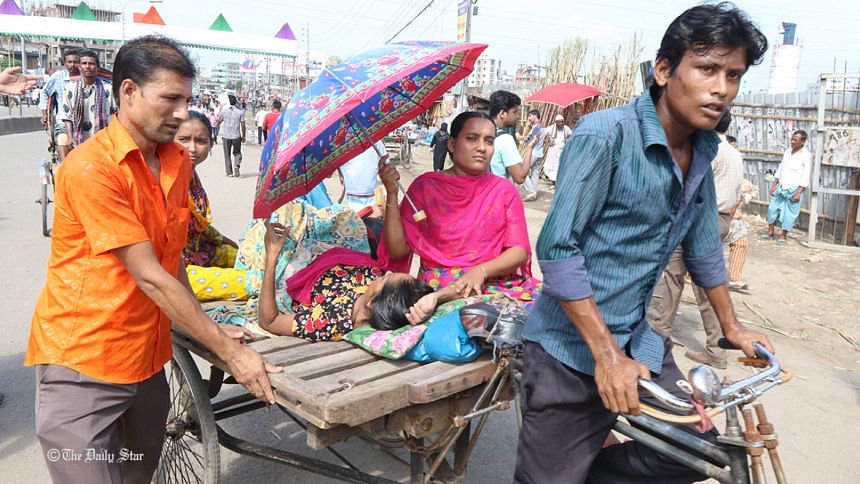 During the demonstrations, vehicles stood bumper-to-bumper in a massive traffic tangle. As a result, hundreds of commuters suffered being stranded for hours on the road amid the sweltering heat. Many had to travel on foot as vehicular movements came to a standstill around the protest sites.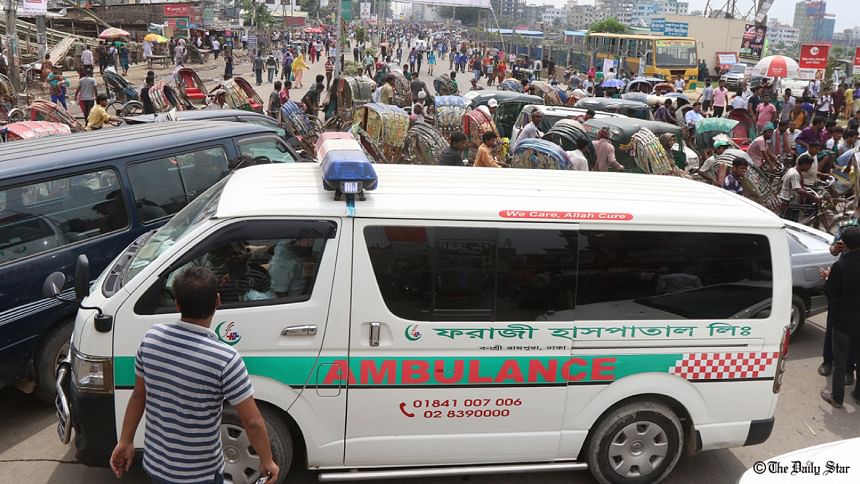 Ambulances carrying patients, vehicles carrying Hajj pilgrims and school-going students suffered immensely travelling to their destinations due to the severe traffic congestions.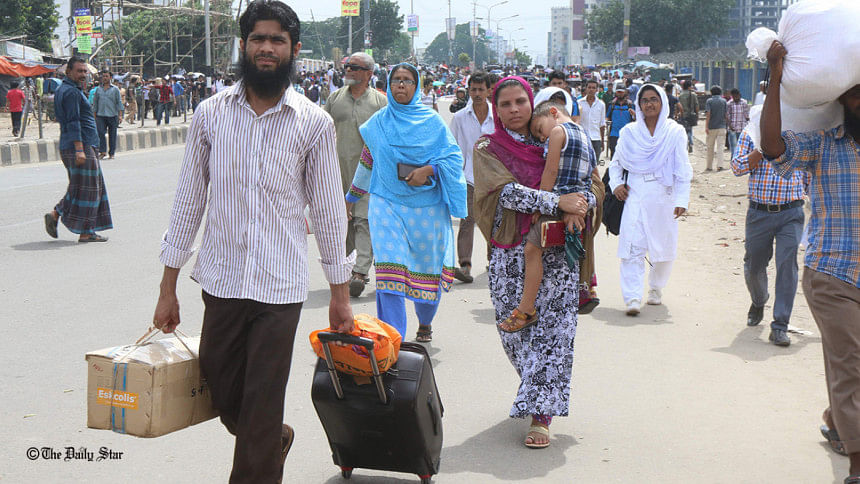 The government slapped 7.5 percent VAT on private universities in the current budget. The decision drew widespread criticism from students and guardians.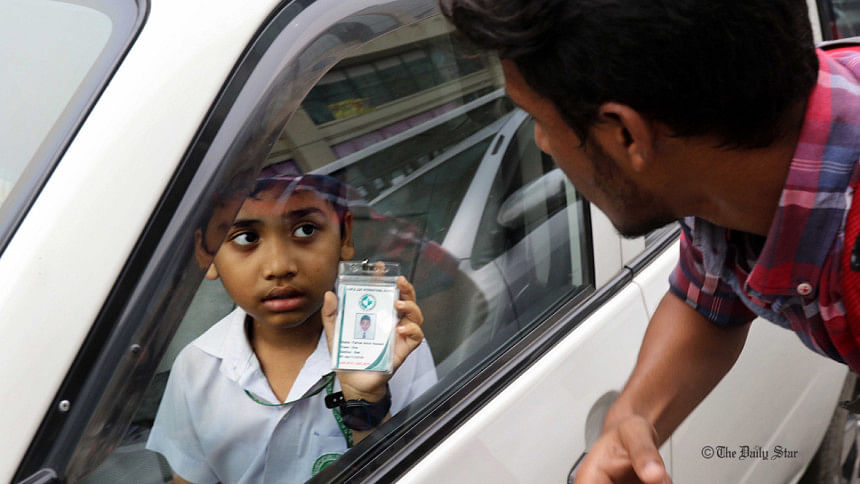 Students of several universities, including East West, North South, Brac, Independent, State University, United International University (UIU), Stamford and Daffodil, began their demonstration form September 10.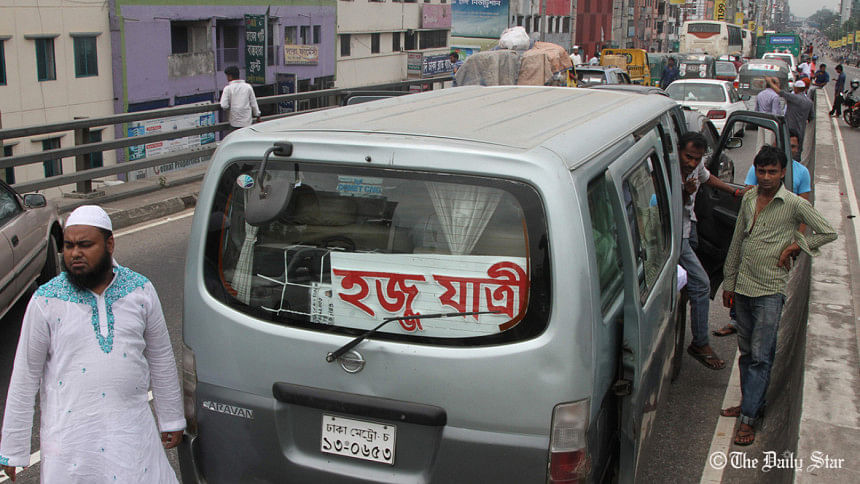 Holding banners and placards, they were seen peacefully chanting and writing slogans on the streets such as "No VAT on Education," "Education is not a product" and "Why firing on students?".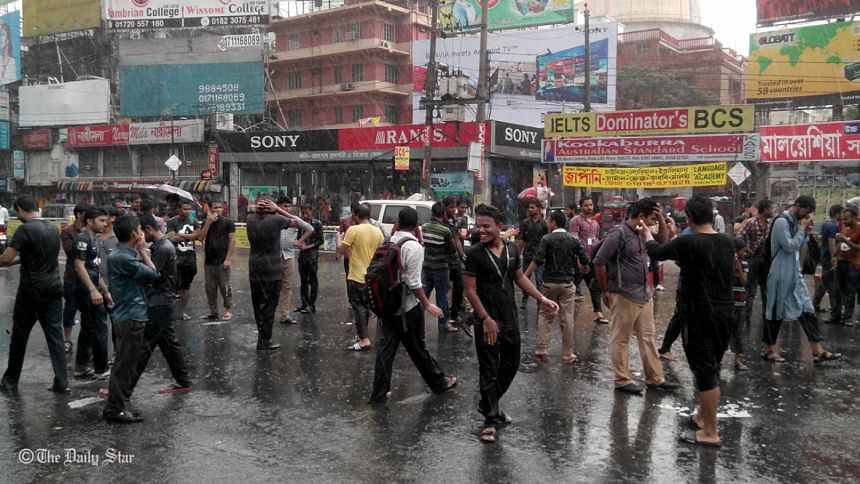 Students of Brac University, American International University of Bangladesh and South East University marched on the streets of Mohakhali and Gulshan while hundreds from North South and Independent universities staged a sit-in on Progoti Sarani at Bashundhara.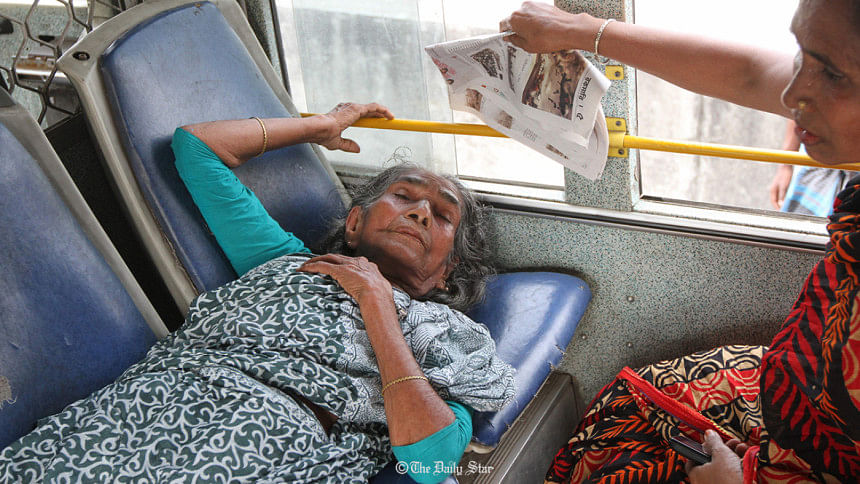 Students of Stamford University blockaded Dhanmondi's Satmasjid road and those from Daffodil University blockaded Mirpur Road in Sukrabad area.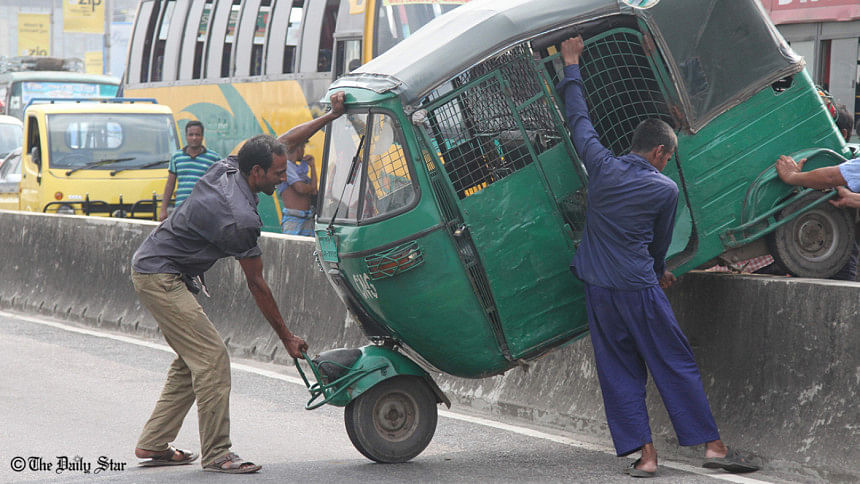 Around four lakh students are currently studying in a total of 83 private universities in the country.