Cover all open manholes, sewerage lines: HC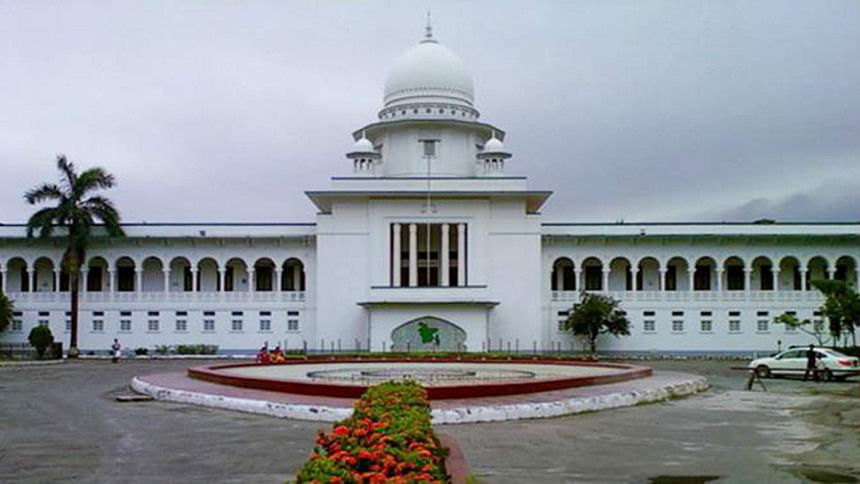 The High Court today directed the authorities concerned to properly fix the covers of manholes and sewerage lines in Dhaka within 15 days.
It asked the mayors of Dhaka North and South City Corporations and the managing director of Dhaka Water Supply and Sewerage Authority (Wasa) to submit a report after complying with the order on October 13. 
The court also issued a rule upon the government and two city corporations to explain in four weeks as to why they should not be directed to compensate Tk 20 lakh to each of the families of Junaid Sabbir and Shanjida who died after falling into swears last month.
LGRD secretary, mayors of the two city corporations in Dhaka, managing director of Dhaka Wasa, inspector general of police, and director general of civil defence and fire service have been made respondents to the rule.
The HC bench of Justice Moyeenul Islam Chowdhury and Justice Ashish Ranjan Das came up with the order and rule following a writ petition filed by Supreme Court lawyer Syeda Shahin Ara Laily seeking necessary orders to keep the manholes and sewerage lines under Dhaka North and South City Corporations protected.
During hearing on the petition today, petitioner's lawyer Aklas Uddin Bhuiyan told the court that Junaid Sabbir reportedly died on July 22 after falling into a swear near Mirpur Commerce College and Shanjida, another child, died after falling into a swear on July 15 near Mohakhali Bus Terminal in Dhaka as those were unprotected.
Many manholes and sewerage lines under Dhaka North and South City Corporations are reportedly unprotected and therefore, people get injured after falling into them, he said.