RU teacher killing: Unknown people sued, 'IS claims responsibility'
Cops see similarity with killings of secular activists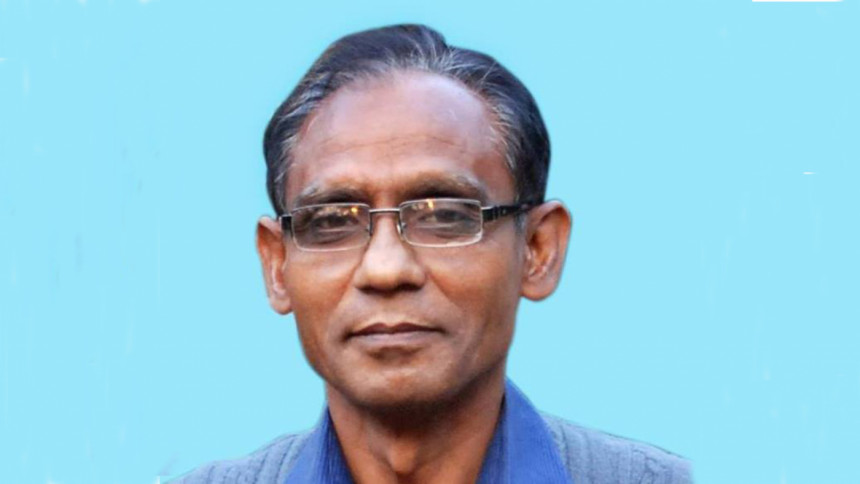 Hours into the killings of Rajshahi University teacher AFM Rezaul Karim Siddiquee, militant group Islamic State claimed the responsibility of attack, according to US-based SITE Intelligence Group.
- 'Peaceful man, no enemies,' say colleagues
- Witness says two people on a motorcycle were at spot
- SITE Intelligence Group claims that IS claimed responsibility for the killing
Riyasat Imtiaz Sourav, son of the slain English Department professor, meanwhile filed a murder case against anonymous people for the attack, which, police said, has similarities with the style of murder of blogger and secular activists in the past.
"#ISIS' 'Amaq Agency reported the group's responsibility for killing Rajshahi Univ. prof Rezaul Karim for "calling to atheism" in #Bangladesh," SITE Intel Group tweeted at 4:49pm.
#ISIS' 'Amaq Agency reported the group's responsibility for killing Rajshahi Univ. prof Rezaul Karim for "calling to atheism" in #Bangladesh

— SITE Intel Group (@siteintelgroup) April 23, 2016
The Daily Star could not independently verify the claim.
At-Tamkin, which runs propaganda for IS and has a Bangla website, said that 'soldiers of dawlatul Islam' assassinated the Rajshahi University teacher "for calling to atheism in the city of Rajshahi in Bangladesh".
#AmaqAgency: IS fighters assassinate a university teacher for calling to atheism in Bangladesh pic.twitter.com/BwP3bjFtA0

— أبو سلمان (@MaghrebiWS1) April 23, 2016
English department teacher Prof AFM Rezaul Karim Siddiquee was attacked from the rear while he was waiting for the university bus this morning. He died on the spot.
He was found lying on his face with deep gashes on his neck, Commissioner Shamsuddin said. "It appears that the killers were trained and experienced."
Rajshahi Metropolitan Police (RMP) Commissioner Md Shamsuddin told our local correspondent that the manner of murder – the use of sharp weapons – was similar to the case of blogger killings.
A witness told The Daily Star requesting anonymity that she saw two people leaving on a motorcycle from the spot. "He was lying face down in a pool of blood."
His colleagues did not have a clue as to the motive of the murder. A teacher of English department, Prof Shahidullah, said: "He was a peace-loving person. There's no chance he had any enemy."
Later in the day, the slain professor's son Sourav filed a murder case with Boalia Police Station against anonymous people.
Shahadat Hossain, the officer-in-charge of the police station, confirmed it to The Daily Star this evening.
Meanwhile, Rajshahi University students demonstrated at campus, bringing out processions and blocking a major city road for some time, protesting the murder.
The northern division has been plagued by a series of untoward incidents for the past seven months that relate to militancy that resulted in death of at least two people including a foreigner.
Responsibility of all of the attacks, bomb blasts and killings have been claimed by militants.
The string of incidents started with killing of Japanese national Kunio Hoshi in Rangpur in October last year and carried on with bomb blasts in two Hindu temples in Dinajpur.
Then, there were incidents of shooting of an Italian priest, killing of a Hindu priest and bomb blast on a Shia mosque in Bogra that killed one person.