Cop suspended over brutality on women activists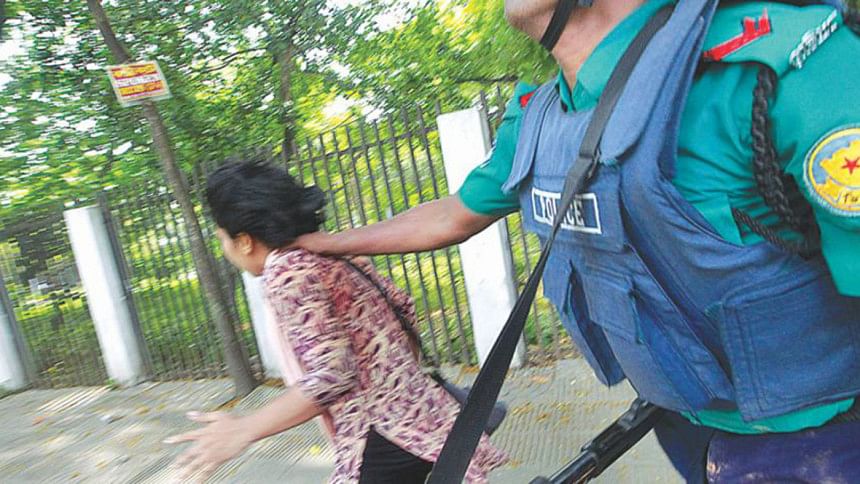 Dhaka Metropolitan Police (DMP) today suspended Nayek Anis for his alleged involvement in yesterday's brutality on women activists who were protesting the sexual assault during Pahela Baishakh celebration.
The DMP also formed a three-member probe body to investigate the incident, said a DMP press release this afternoon.
The probe body has been asked to submit the report by the next seven days.
In the press release, the DMP said the Dhaka University unit Chhatra Union leaders and activists brought out a procession and reached the Dhaka Metropolitan Police Headquarters defying several barricades on their way.
On duty policemen came under attack and several public transports were also vandalised by the activists, the press statement claimed.
"The probe body will probe how the activists reached such a sensitive area where several ministers are residing, how they have got such courage to attack police, what was police's role during the incident, what sorts of security measures have been taken by the Ramna Police Zone," SM Jahangir Alam Sarker, acting deputy commissioner (media) of the DMP, said in the press release.
After evaluation, the probe body will forward recommendations regarding legal measures against those launched attacks on police.
The DMP also said the mass media had published "demeaning" reports over the incident.
The probe body will also evaluate the grounds of publishing such reports, the press release added.