Construction of structure at Pantha Kunja illegal: HC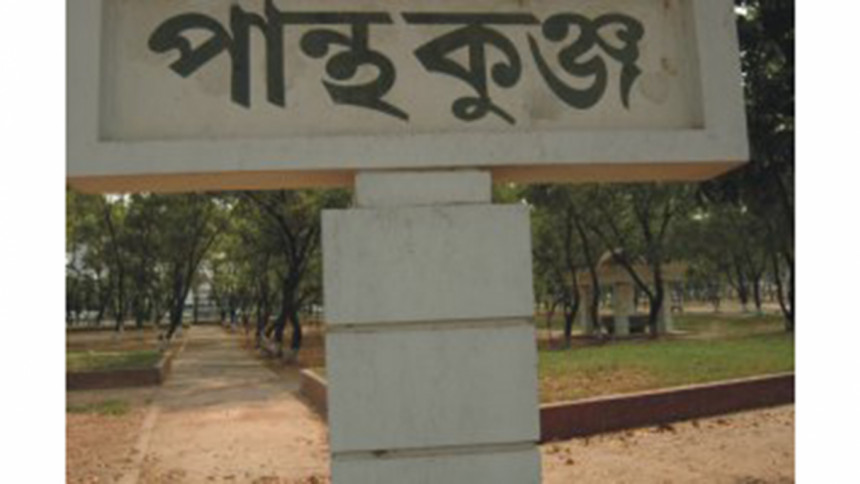 The High Court today declared illegal the construction of secondary transfer station (STS), a structure for waste management, at Pantha Kunja park in capital's Karwan Bazar area.
The court came up with the verdict after hearing a writ petition filed by Bangladesh Environmental Lawyers Association (Bela) challenging the legality of constructing the STS at the park Pantha Kunja Park and its adjacent public road.
The HC bench of Justice Naima Haider and Justice Mustafa Zaman Islam declared the construction of STS at Pantha Kunja Park and its adjacent public road, as Dhaka South City Corporation had been constructing the structure in violation of the conditions of the site clearance, Bela's lawyer Minhazul Hoque Chowdhury told The Daily Star.
DSCC authorities have cut some trees of the park and blocked a portion of public road, he said, adding that the department of environment (DoE) has submitted a report to the HC saying that they had been constructing the STS without collecting environment clearance certificate.
The lawyer said the DSCC authorities have stopped the construction of STS following a January 1 HC order.
DSCC's lawyer AM Masum told this correspondent that his client cannot proceed with the construction of STS following the HC verdict.
He also said the decision about filing an appeal with the Supreme Court against the HC judgment will be taken after consulting his client.