CCC awards 13 on Mother Language Day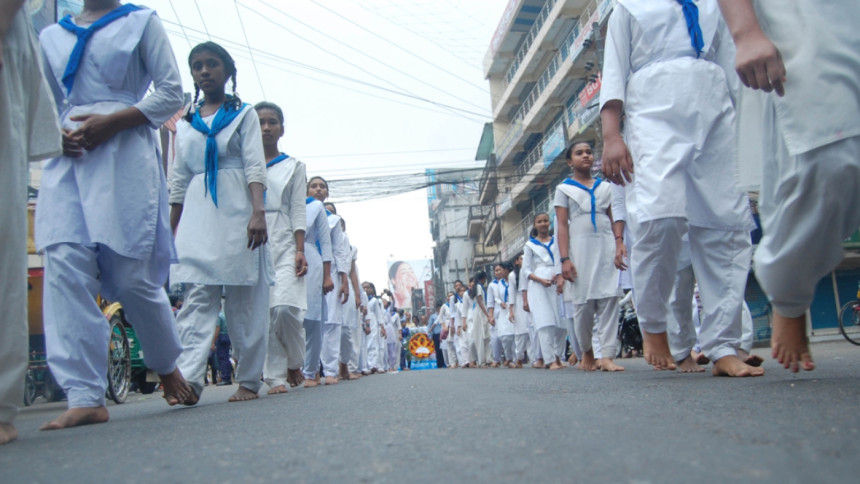 Chittagong City Corporation yesterday awarded 13 eminent personalities for outstanding contributions to  their respective fields.
Mayor AJM Nasir Uddin handed over "Ekushey Swarok Sammanana Padak", a crest and a certificate to each of seven persons and "Sahitya Award", a crest, a certificate and Tk 15,000 to each of six persons through a ceremony in the port city's Muslim Institute. 
The Ekushey award recipients are Rawshon Akhter Hanif (education, posthumous), Engr Mahmudul Islam (sports, posthumous), AJM Omar (journalism, posthumous), Fazl Karim (social service, posthumous), Mohammad Zakaria (encouraging promotion of learning), Siru Bangali (contribution in the Liberation War) and Arun Chandra Bonik (culture).
The Sahitya award recipients are Kamruzzaman Jahangir (fictional literature, posthumous), Faujul Kabir (poetry), Rashed Rauf (child literature), Sheikh Khurshid Anwar (world literature), Hafiz Rashid Khan (essay) and Nur Mohammad Rafique (research).