Billboard collapses in Motijheel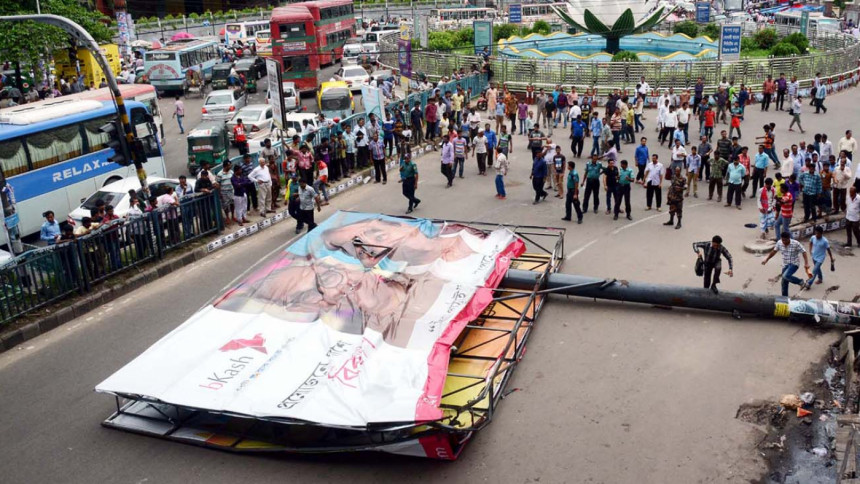 A billboard collapsed after the iron pillar carrying it uprooted this afternoon blocking one side of the road in front of Sonali Bank in Motijheel area of Dhaka.
A youth aged around 22, who is yet to be identified, has sustained minor injuries and a rickshaw has been damaged in the incident.
The injured was rushed to Dhaka Medical College Hospital where he was given primary treatment and released later, said Farman Ali, officer-in-charge of Motijheel Police Station.
The billboard fell around 4:00pm, he added.
Dhaka South City Corporation has been informed about the incident immediately and steps have been taken to clear the road for vehicular movements, said the police officer.