Police can't avoid responsibility if accused dies in custody: DMP chief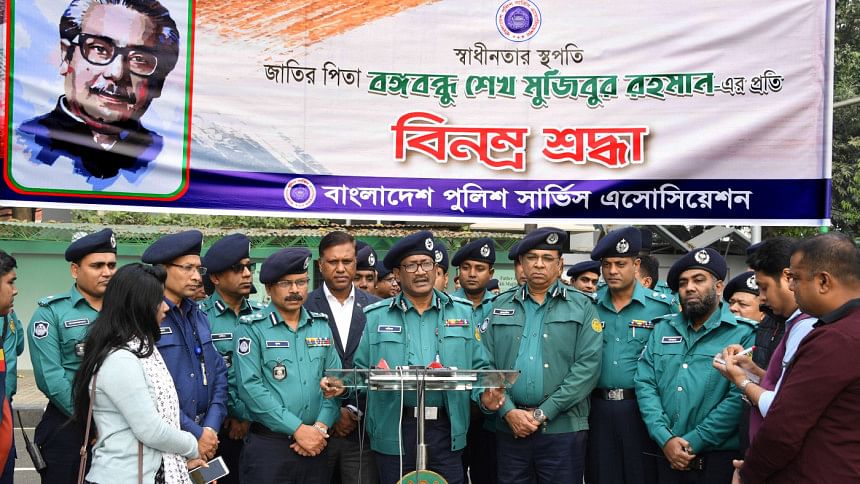 Police cannot avoid responsibility if an accused dies by suicide in their custody, Dhaka Metropolitan Police Commissioner Md Shafiqul Islam said today.
Yesterday, a man named Abu Bakar Siddique Babu was found dead in police custody, hours after Tejgaon Industrial Police arrested him under the Digital Security Act, allegedly for harassing a woman.
Primarily, law enforcers suspected that the accused died by suicide and a three-member committee was formed to investigate the incident, the DMP chief said while replying to a query in the capital's Dhanmondi.
He was speaking to reporters after placing wreath at the portrait of Bangabandhu Sheikh Mujibur Rahman in Dhanmondi.
If anyone is found guilty in the investigation, action would be taken against him, he added.
Deceased's wife Aleya Ferdousi suspected that Babu was "tortured and killed" at the police station. Police, however, denied the allegation and said Babu hanged himself.
Ali Hossain Khan, officer-in-charge of Tejgaon Industrial Police Station, yesterday said a woman filed a case against Babu, floor-in-charge of Bangladesh Film Development Corporation (BFDC), for initiating a relationship with her with the promise of marriage and then posted some intimate photos on social media.
"After arresting Babu on Saturday night, we kept him in lockup. Around midnight, we found his body hanging -- with his shirt tied to the iron bars. We immediately took him to Dhaka Medical College Hospital where doctors declared him dead around 4am," the OC said.