Per capita income US$ 12,000 by 2041, Hasina tells JS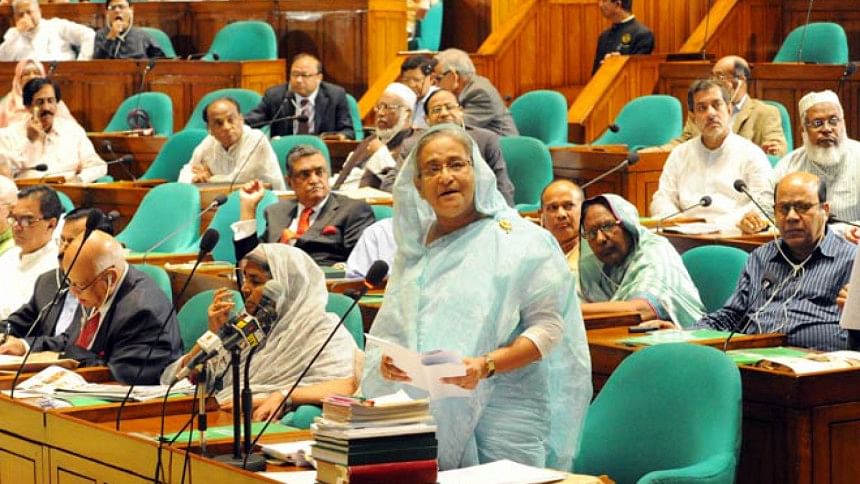 Bangladesh's per capita income will be US$12,000 and its economy size US$ 2.5 trillion by 2041, Prime Minister Sheikh Hasina told the parliament today.
The premier said this during a question-answer session at the parliament.
In reply to a lawmaker's query, Hasina, also the leader of the House, said four private economic zones have been given licences to set up industries while ten others given prequalification licences. 
READ MORE: Per capita income rises to $1466
Meanwhile, the Kaliakoir high-tech park is being constructed with a target to create employment opportunity for 1 million people in the IT sector by 2021, she said.
In reply to another query, the premier informed that the government has taken initiatives to build up more cancer specialists in the country as their number is very low comparing to total number of patients.
She also informed that Bangladesh will be the centre point of the economy in Asian region by 2041 and will play a remarkable role in local supply chain and global value chain as well as establishing regional, sub-regional communication and connectivity.
Hasina said Bangladesh will become the world's 29th largest economy by 2030 and 23th by 2050.