Dhaka air ranked world's 3rd most polluted: WHO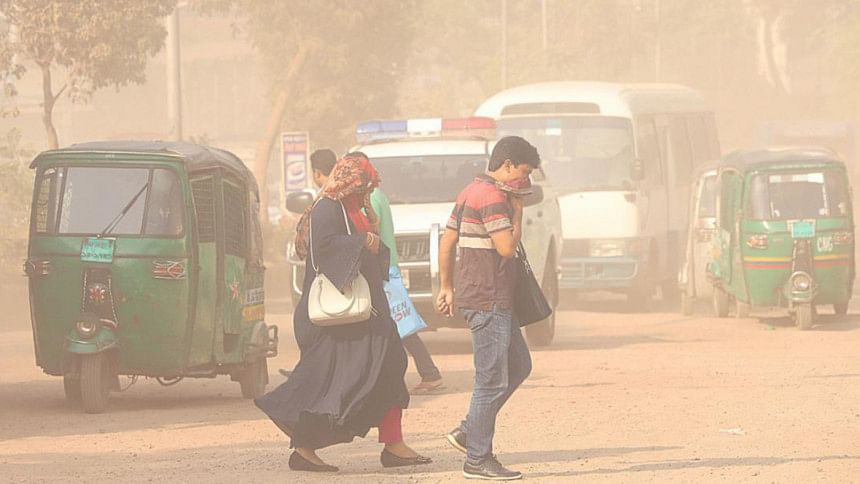 Dhaka's air quality has been ranked as third most polluted in the world according to an air quality data compiled by the World Health Organisation (WHO) for megacities with a population of 14 million or more.
Meanwhile, the Indian capital Delhi has been found to be the world's most polluted city and Mumbai was ranked fourth, reports Hindustan Times.
Greater Cairo in Egypt is the second most polluted city and Beijing ranked fifth, Hindustan Times reported quoting the WHO report.
An analysis of particulate matter in the air showed about 90 percent of people across the world are exposed to bad air, which was linked to 7 million deaths in 2016, WHO found.
Globally, ambient air pollution caused by industries, cars and trucks, among others, caused 4.2 million deaths and indoor pollution caused 3.8 million deaths in 2016.