PM invites striking teacher leaders tomorrow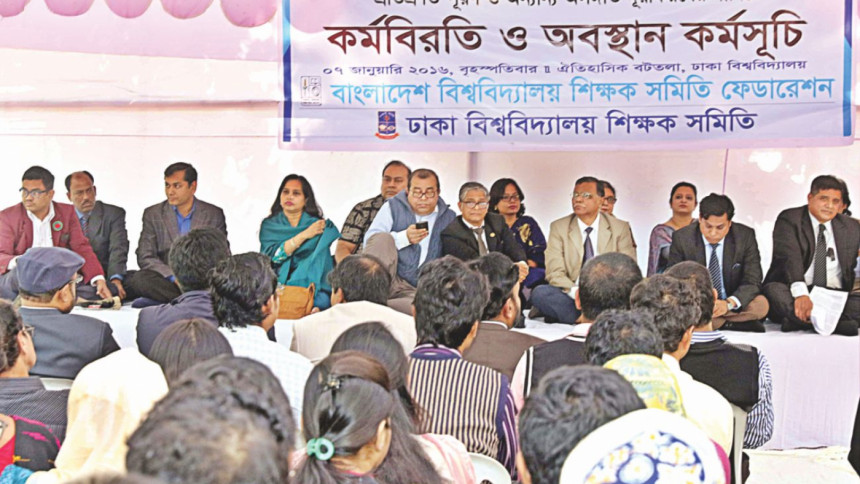 A delegation of the agitating public university teachers will meet Prime Minister Sheikh Hasina tomorrow to discuss the ongoing stalemate at the universities.
"The Prime Minister's Office invited us to discuss the matter at Gono Bhaban at 4:30pm tomorrow. A delegation of 30 teachers will go and meet the premier," Prof ASM Maksud Kamal, secretary general of Federation of Bangladesh University Teachers' Association, told The Daily Star.
ALSO READ: Teachers go on strike today over 'pay disparity'
The call from the prime minister came at a time when the academic activities at all 37 public universities came to near halt as the teachers have been observing an indefinite work abstention since January 11 over "pay disparity".
During the strike, the teachers repeatedly called for a talk with the prime minister as they believe it will solve the crisis.
Teachers of all 37 public universities of the country have been protesting the eighth national pay scale since May last year and pressing for a four-point charter of demands, including formation of a commission to initiate an independent pay scale for them.
Other demands of the teachers include parity between salaries and allowances of senior professors and senior secretaries, and those of professors and secretaries; and upgrading teachers' status in order of precedence.