'35% tanneries shifted to Savar'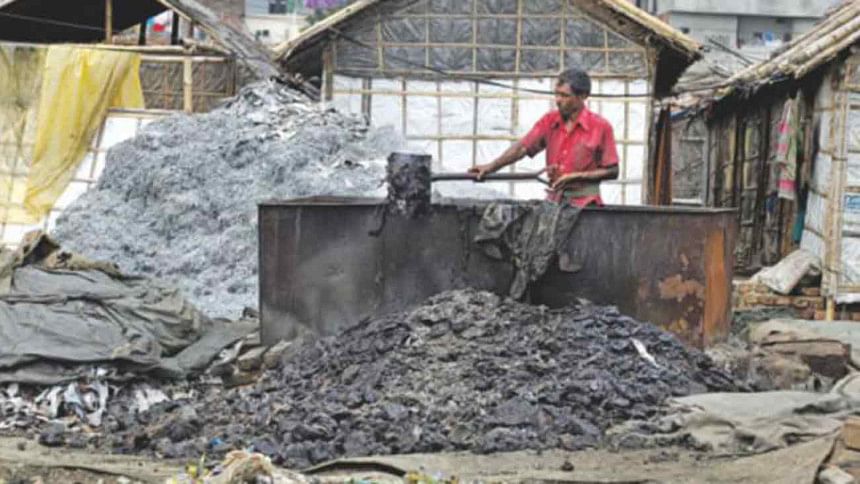 Industries Minister Amir Hossain Amu today told the parliament that 35 percent of tanneries have so far been shifted to Savar Tannery Estate from Hazaribagh of Dhaka.
"Out of 154 tanneries that got plots in Savar Tannery Estate, 55 tanneries started the production of wet blue leather in Savar till May 31, 2017. Some more tannery factories will begin their production soon," he said replying to lawmakers' queries.
The minister also said the remaining tannery industrial units are continuing the construction works in the tannery estate and shifting machineries from Hazaribagh to Savar.
"Though the relocation process causes temporary interruption in the country's leather production, it will help boost both production and export of leather and leather products finally," he said in a scripted answer.
In reply to another question, Amu said there are over 8.68 lakh industries across the country as per the Economic Survey Report. 
Of these, the number of cottage industries is 727,233, while that of micro industries is 104,007, medium industries 2,991 and big industries 3,123, he said.