3 'muggers' held in Dhaka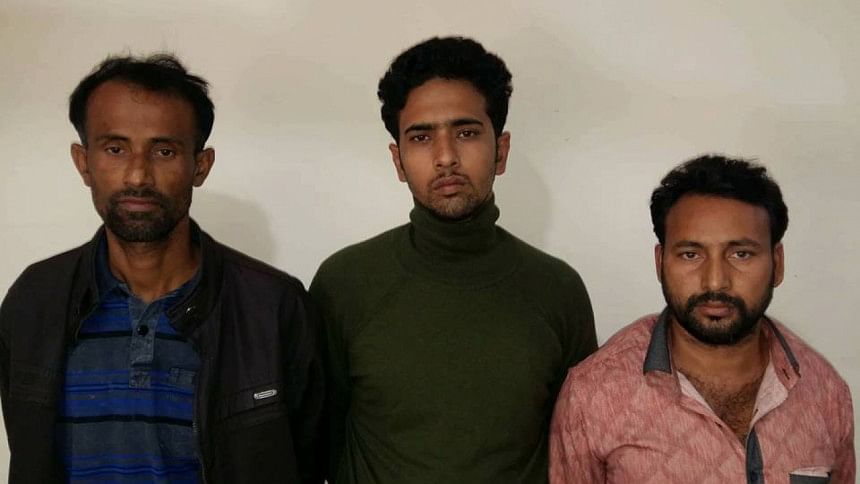 Detectives today claimed to have arrested three muggers who allegedly impersonating police mugged Tk 40 lakh from two garment officials in Dhaka's Uttara over a month ago.
The arrestees are: Jewel Rana, 26, Masud Rana, 32, and Antu Hawlader, 30, said Abdul Baten, joint commissioner of Detective Branch (DB) of Dhaka Metropolitan Police.
Jewel was arrested from Badda area with Tk 4 lakh while Masud and Antu were arrested with Tk 2 lakh from Jatrabari area in separate drives, DB official Baten said.
They along with some other criminals looted Tk 40 lakh from the garment officials after the latter came out of a private bank withdrawing the money on December 6 last year, he also said. 
The detectives are trying to arrest the others and recover the rest of the money, the DB official added.
A case was filed with Airport Police Station in this connection on the same day.