27 snakes beaten to death in Rajshahi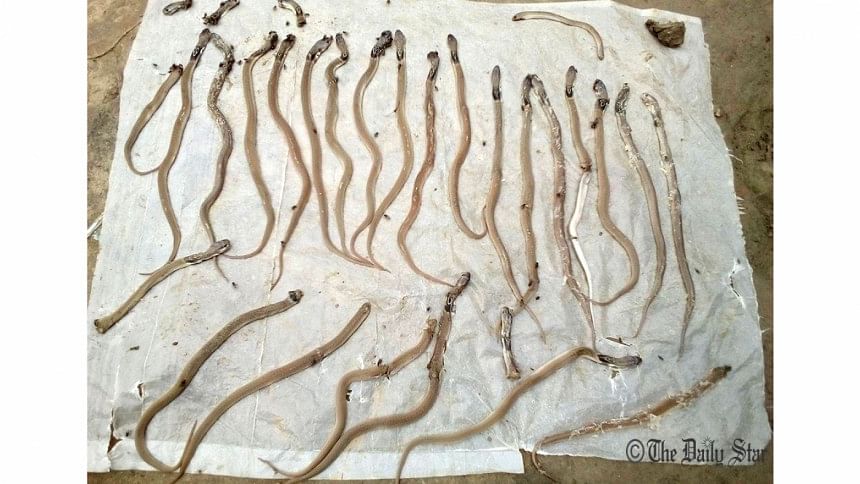 Locals killed what they claimed were cobras, 27 of them, after the snakes were found holed up in the walls of an earthen house in Rajshahi city yesterday.
The snakes were found in the house owned by Mazdar Ali, an employee of a private telecom company, in Budpara area.
He spotted a snake slithering on the floor when he returned home around 10:00pm on Tuesday. Under the cupboard, he found two more.
"I killed them right away with a stick. I was panic-stricken. My wife and son were sleeping in the room," he told The Daily Star.
Hearing his screams, locals rushed in and started searching. To their surprise, they found more snakes in the mice holes on the mud walls.
One by one, all the snakes were brought out by pouring hot water into the holes. Once they came out, the panic-stricken people beat them to death in the wee hours of yesterday. 
Mazdar's brother Saidar Ali said their house was old and they had been living in it since birth. "These are mice holes. Maybe, the snakes were holed up there to catch rodents."
He feared there could be some other snakes around.
SM Sajjad Hossain, an official of Rajshahi forest division, told The Daily Star that they had not received any complaint in this regard.