2 crude bombs recovered in Dhaka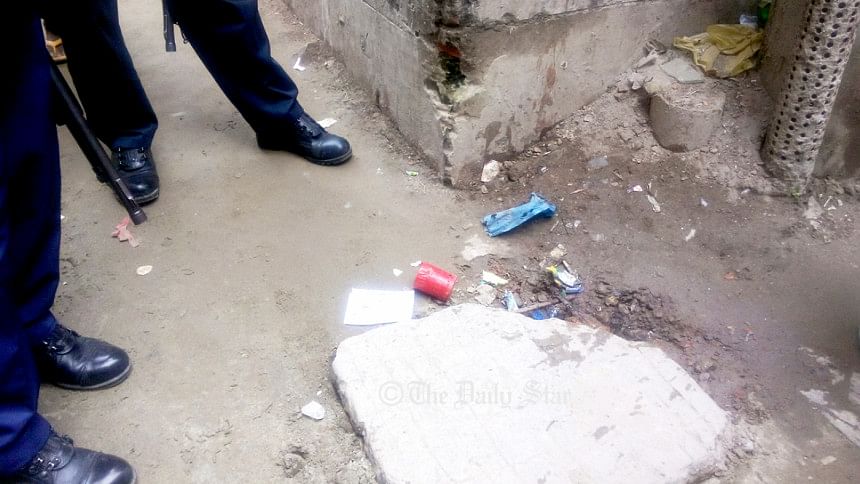 Police recovered two crude bombs from Shukrabad area of Dhaka this morning.
Locals saw the unexploded bombs wrapped in red and blue scotch tapes on a road and informed the law enforcers.
Later, a team of Sher-e-Bangla Nagar police recovered the crude bombs around 9:30am, said a constable of the police station, who was present during the recovery.