Teacher, 10 students hurt in road accident
Injured teacher was flown to Dhaka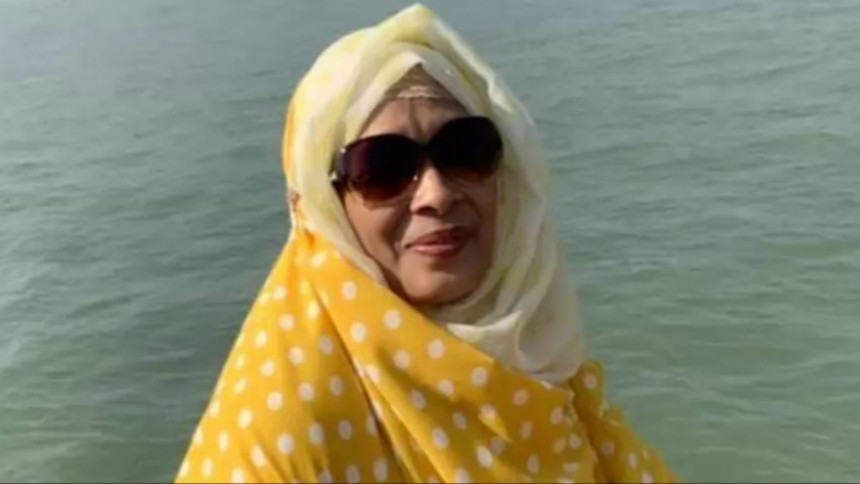 A teacher's left hand was severed and at least 10 students of Dhaka's Willes Little Flower School and College were injured when a bus on a study tour collided with a parked truck in Gopalganj this afternoon.
The teacher -- Fahima Begum (50) -- and a student with critical injuries were flown to Dhaka on an air-ambulance, said Monirul Islam, officer-in-charge of Gopalganj Sadar Police Station.
The bus was headed towards Bangabandhu Mausoleum at Tungipara from Dhaka.
The bus driver lost control over the steering wheel around 12:30pm near Ghonapara area and hit a truck parked on the roadside, leaving Fahima and 10 students injured, the OC added.
A teacher of the civic department of the college, Fahima lives with her family in her Shantinagar residence. She, along with more than 100 students, nine teachers and some staff of the institution were going to Gopalganj from Dhaka this morning when the accident took place, her colleague and family members said.
After primary treatment at a local hospital, Fahima was flown to Dhaka and admitted to Sheikh Hasina National Burn and Plastic Surgery Institute in the capital around 4:00pm.
Other injured were also being taken to Dhaka by ambulance till filing of this report this evening.
Samanta Lal Sen, chief coordinator of the institute, said Fahima's condition is critical. Her left arm, till the elbow, had been severed. She also had injuries on her right hand, head and other parts of her body, he said.
She is undergoing surgery and senior doctors were trying to reattach her severed hand this afternoon, Sen said, adding she will be given treatment for other injuries later.